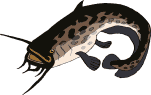 Kansas Angler Home
Fishing Reports
Kansas Fishing Reports
Arkansas Fishing Reports
Colorado Fishing Reports
Iowa Fishing Reports
Missouri Fishing Reports
Nebraska Fishing Reports
Oklahoma Fishing Reports
Texas Fishing Reports
Kansas Hunting Reports

Reader's Nook
Latest Angler News
Current Angler Articles
Kansas Angler Archives
Angler's Academy
Fishing and Tackle Tips
Tackle Manufacturer Tips
Lure Making Tips
Club Corner
Kansas Fishing Clubs
Tournament Schedules
Kansas Tournament Results
Tournament Trail
Tournament Organizations
Kansas Fishing Clubs
Tournament Schedules
Circuit Tournament Results
Success Stories
Fishing Photo Gallery
Bragging Corner
Anglers Sharing Stories
Kansas Angler Info
About the Angler
Advertising Information
Contact the Angler
Angler Links
Tackle Manufacturer Links
Departments of Wildlife Links
Other Links of Interest
| | |
| --- | --- |
| 50 years in Wichita | See Zeiner's online catalog. New items are being added regularly. |
Click here for Zeiner's secure online catalog
Help keep others informed by emailing fishing reports to us. Include your name in the message part of your report if you'd like to receive credit for the report.
KS and OK Corps of Engineers Lake Levels | Wichita Lake Info
BASSMASTER'S 40 page 2004 Tackle Guide is available free at Zeiner's
Three Way Rig Instructions

June 28, 2004 - Marion Reservoir -Went trolling in mornings, and evenings in 15' to 20' deep water off the points between marina cove and cottonwood. Also tried the drop off out side the flats/buoy line. Caught wipers 10 keeper, and over 30 through backs, And one 22" walleye. Only use the 3 way rig twice because of getting snagged a lot. But almost any new lure I put on started catching fish. It was a good time with the wife and daughter fishing with me. Big Al.

June 26, 2004 - Cheney - Arrived at 1:30 pm, I was a little skeptical about going today, Light East Wind, and a steady barrometer Most of the time makes for a pretty BAD day of fishing. I definately had considered staying home. But then the wind started switching to the SE, and I figured it wouldnt be long before the barrometer started moving, and I was right! We fished for an hour before I caught my first fish, a nice White Bass. I took my best friend Scott, and a 13 year old kid with me. We started @ M&M, caught a White bass, then over to Wichita, a couple nice Wipers there, then on out to the Refuge where the action really started heating up! Some friends were in 2 Other boats, and We all started catching very nice Wipers and a few Stripers. There were times all 3 boats each with 2 anglers each, WE ALL HAD FISH ON! 6 fish at a time! Several times Scott and I each had 2 fish on each! It was Awesome! Justin ( the 13 year old,) ended up catching the biggest Wiper a nice 14 lb fish, and Scott caught 3 Nice Stripers from 10 to 15 lbs each. I caught 3 Stripers about the same size. I honestly lost count of all the Wipers we caught. It was a great day! Nice and cool, cloudy, light winds WOW! I wish every day on the lake could be so nice. We definately used up alot of 4" Pearl Sassy Shads!! One large fish pulled the Treble Hook right off my #9 Risto Rap! and another Straighted a #4/0 Steel shank hook! Looking forward to tomorrow! MIKE E.
June 24, 2004 - Stocking Question - I'm wondering why the stocking dates at Urban Fishing sites is updated post stocking..Its a great asset to those who fish the neighborhood stocked lakes..Please tell us if this a new policy...

June 24, 2004 - Cheney - JUNE 23, 2004 WEDNESDAY. HAD TO HEAD OUT ONE MORE TIME BEFORE THE BEAVER TRIP. COULD NOT PASS UP A FORECAST MADE FOR FISHING. AND YES IS WAS A WONDERFUL DAY WEATHER WISE ON THE LAKE WEDNESDAY. CALLED THREE FRIENDS TO GO WITH AND NO TAKERS. SO IT WAS JUST ME AGAIN, (BOYS AT Q.S.R SUMMER CAMP). STARTED AT 7AM. I DID A LOT OF MOVING AROUND ON THE LAKE TO FIND THEM. NONE AT M&M. HANDY CAP FOUND 4 BIG WIPERS. GOT A CALL ON THE MARINE RADIO FROM A FRIEND WAY UP NORTH CATCHING WIPERS. SO I HEADED THAT WAY. LOCATION WAS 1 MILE SOUTH OF THE ISLAND. AND YES THAT'S WERE I FOUND THEM. CAUGHT 10 MORE WIPERS. 6-8 LBS. FEW WHITE BASS. HAD A GOOD DAY. THREW ALL BACK. YEP, MAC THAT WAS US. TRIED TO GET THE WIFE TO GO THAT DAY SHE SAID NOPE. SINCE MAY 06 I'VE LANDED 54 WIPER/STRIPERS COMBO. 6 HUGE WALLEYE. THE LAKE LOOKS IN REAL GOOD SHAPE FOR SUMMER. 2' HIGH AND WATER IS CLEAR (CHENEY STANDARDS) EVEN NORTH PART OF LAKE. MARK
...
NOTE: THE VERY BEST MEDICINE FOR ME TO TAKE WHEN I'M DOWN AND OUT. TIRED OF WORKING. THE WORLDS COMING TO A END IS TO HEAD OUT IN THE BOAT WITH FRIENDS OR BY MYSELF. WHAT A RELIEF. I LOVE IT. (DOES THAT SOUND FAMILIAR?)

June 23, 2004 - Cheney - I was out at Cheney the 19th with a buddy. We had an excellent evening catching Wipers and Stripers using Mike E's 3 way rig. At one time we doubled with two 15 lb'ers!

With all this Striper action at Cheney I must side with Mike E. and ask the KDWP to reconsider their decision in not stocking them. Lets face it, with the White Perch problem, Cheney is loosing anglers attention and they are going elsewhere to fish. (OK isn't very far away you know.) I used to go to Texoma and Beaver to striper fish but would rather save fuel and stay here if it is in my back yard! And you know what that means - Revenue that stays in state!! Heck, my dad just drove up from Texas to fish Cheney! Mike

June 22, 2004 - Cheney - Last Saturday June 19th was a bit chilly when we arrived at the lake. Light rain was falling, temp was 65 deg air temp, and water was a balmy 74deg. We started at M&M, with no luck, over to Refuge, trolled up onto the hump, and Randys line started ripping off his reel! Then, NOTHING! limp line. Immediately my line started Ripping off my reel, and I pumped in the nice hefty 10 lb Wiper attached to Randys Lure along with his 3 way swivel and Sassy Shad he had just lost! Yup the fish broke him off, and swam straight into my lures. What a team effort that was! I saved his lures and his fish. Anyhow, we fished for a couple more hours didnt catch anything. went up lake found lots of fish, but no takers. Ended up back at M&M about Noon or so, and immediately caught a nice little 3 lb Striper. The smalles Striper I have caught this year! Randys buddy brought his boat along and was straight south of us and we viewed him reeling in a rather hefty fish! We went out a few minutes later and we were met with a huge smile and a rather nice 19lb Striper. Mark was one happy guy! He nor Randy had fished for Stripers on Cheney, and from that point on, the Bite was ON! We caught numerous nice Wipers, along with Randy a Very nice 17lb Striper. Everyone on the point were catching fish! They seemed to be everywhere! I dont know how many Wipers we caught, but it was quite a few. Mark made the comment, IM RUINED! He fell in love with Cheney. Randy had a fantastic day also, and Mark insisted this was the best day he had ever had fishing!! He has been fishing since he was a kid, and now is in his 40's. We all had a ball.
Monday, Chris ans I visited the lake around 6:45 pm. We went out to the refuge and I immediately hooked up with 2 large fish. The larger straightened out my swivel, and I caught a nice wiper on the sassy shad. That evening we caught 3 large Stripers in about 20 minutes that were from 17 to 20 lbs. 5 large White Bass, and 5 large Wipers. 3 Others Broke my line, and the one straightened out a swivel. What an evening that was! Stripers are Thriving in Cheney, I noticed at the cleaning station, there were Striper carcas's floating all over the place! Looking forward to Saturday!
MIKE E.

June 21, 2004 - Catch and Release - Is it just me or do some anglers not have a clue about releasing larger fish. An 8 pound smallmouth and you ate it? What are you thinking? Take a picture, measure it, at the very least do everything within reason to keep it alive, weigh it on a certified scale, release it, and have a replica made. Same goes for the 50+ flatheads and 25+ catfish and other trophy fish. These are the fish that maintain the quality fishing in KS now and if we keep culling them fishing in KS will be poor at best. Eat smaller fish that in all likelihood are much better to eat anyway. William Miller
June 20, 2004 - Cheney - I am glad to see somebody was catching fish on Sunday. I took my dad out, for fathers day, and we ended up catching approximately fifteen fish. Two of the stripers were in the 18 or 19lb range. The fish must have known it was a father's day present because except for the big striper he caught everything else. Most of these fish came from the west side over near the handicap jetty. Now back to Sunday, I took my brother out and we couldn't by a fish. I saw Mark, if that was him with the downriggers on his boat, and his daughter catching fish but I couldn't get anything to bite our lines. I would be curious to know his secret for that day.
MAC

June 20, 2004 - Council Grove - The big lake was flooded and too windy so we went to the city lake. Worked the weeds and banks only 1 small bass. Worked crank baits along the damn and whamo, 7lb. 25 in walleye. The weekend turned out alright after so much rain. RICHB

June 20, 2004 - Cheney - HAD NO INTENTIONS ON GOING OUT SUNDAY.(WEATHER) HAS ANYONE NOT HAD ENOUGH RAIN? SHOWED UP AT 3:45PM. LAKE IS UP BUT STILL NOT MUDDY SOUTH PART OF LAKE. REALLY A BEAUTIFUL AFTERNOON. LIGHT SOUTH WIND SOME SUN SHINE. HAD MY LINE IN FOR ONLY 2-5 MINS. AND IN FRONT OF M&M POINT LANDED A NICE 15 LB. STRIPER. THAT WAS ALL. NOTHING MORE. MOVED TO WESTSIDE AND NOTHING AT HANDY CAP JETTY. MOVED TO SAILBOAT COVE (AREA) AND THERE IS WERE THEY WERE. 10 MORE WIPERS/STRIPERS. ALL BIG 8 LB WIPERS AND TWO MORE 15 LB. STRIPERS. ONE 6 LB. WALLEYE. MY 9 YEAR OLD DAUGHTER REELED IN FOUR. THEY WERE SOOOO BIG I HAD TO HELP HER BRING THEM IN. WHAT A BLAST. MY DAUGHTERS LITTLE HANDS HURTING WITH PAIN. YOU WONT HEAR FROM ME TILL JULY 06. ON VACATION AND HEADING TO BEAVER LAKE FOR SOME HUGE STRIPERS. (IF IT DON'T RAIN). CAN'T WAIT. TAKING THE HOLE FAMILY. GOOD LUCK TO ALL. MARK.
June 20, 2004 - Cheney Walleye- Oh they are out there. although it will probably be tough until the white perch is controlled. included is a picture of a young man i was fishing with on friday 6/18 this guy is 26 inches long and weighed 6.75 pounds. caught h8im trolling infront of marina entrace as we were about to call it a day. needless to say after that catch we made one more pass to see if we could scare up momma or daddy walleye. happy fishing everyone it's off to boy scout summer camp this next week. so leave some for me when i get back.

June 19, 2004 - Cheney - On June 19th Mike took me fishing at Cheney res. I have fished there many times and would have to say this was the best trip there I have ever had. We caught many NICE Wipers and one 17lb striper. All the fish we caught were trolled using the three way method, and by speed trolling. It was the first time I have ever speed trolled, and I can assure you that this method works. Thanks Mike E. for the memories I will keep from this trip for a long time. Randy S.

June 18, 2004 - Cheney - I just wanted to say, since the KDWP isn't going to stock striper's in Cheney anymore, I wish you fish hogs would throw back them 10+lb stripers and wipers. A smaller fish is much better to eat and these fish would eat a lot of pesky white perch, which would benefit the reservoir. Alan
June 18, 2004 - Cheney - Cheney on Friday the 18th. Evening. Trolled M&M humps for walleyes, & strippers. Caught four eyes <21", and two small wipers? Don't think it was bad fishing, considering the weather. Big Al.

June 18, 2004 - Question on Cheney Walleye - What is going on with the walleye at Cheney. I have heard very few reports of anyone catching anything out there all year, including the spawn periods. Sure you hear of a few here and there but nothing like the action we have had before. Ryan
June 18, 2004 - Response to Bass Stocking at El Dorado - In 2003, the KDWP stocked a total of 644,735 largemouth bass fry and 85,257 fingerling largemouth in to El Dorado Reservoir along with 28,710 smallmouth bass fry. The largemouth were chemically marked with OTC so individuals that recruit to the adult population can be identified. This is useful as it provides a means by which the contribution of the stocking can be followed. Samples were collected at the end of May and results are not yet available.

In 2004, a total of 287, 277 largemouth bass fry and 89,231 smallmouth bass fry have been stocked to date with more largemouth scheduled to arrive in the next couple of weeks.

The purpose of these stockings is to take advantage of the available habitat that is required by young black bass---AQUATIC VEGETATION! A aquatic vegetation establishment project has been underway for many years at El Dorado and the vegetation is now reaching levels where it may be enough to greatly benefit stocked black bass fry. Without the nursery habitat provided by the vegetation, these stockings would have very little chance of surviving the rigors of life in a Kansas reservoir.

So to answer your question in short, yes these stockings are an attempt to increase black bass angling opportunities in El Dorado Reservoir. It is still too early to know how effective this will be and just like any other situation, there are no silver bullets or magic potions in fish management!!

Craig M. Johnson
El Dorado District Fisheries Biologist
Kansas Department of Wildlife & Parks

June 17, 2004 - Answer to Boat Registration - You will have to register the boat in your name. You can probably keep the same numbers. Don't worry about a temporary permit. Just go to a State Park office or Regional office and you will walk out the door with your registration. Under 16 ft costs $21. Over 16 ft costs $26. Gordon Schneider-KDWP

June 16, 2004 - Cheney - I left work 6pm, and on the way home, noticed not much wind. Yeah, I ended up at the lake @ 7:30 pm, and headed out to M&M. I trolled for 15 min no luck.. so decided to go out to the refuge. I was alone, and I love to zig zag troll when I am by myself. You can turn sharp and turn completely around without worrying about the other line of your parter! I was doint this last year when I landed my 16 lb Wiper, and this time I landed a hefty 14 lb Wiper using my 3 way rig and the zig zag technique. I never saw any schools of fish on the screen, just the usual humps they like to lay by. I fished for about 5 min, and caught a nice White Bass, and 10 minutes later nothing else. So, I started the zig zagging, and WHAM! She ripped the line off my reel! I had to follow her for a little while, keeping a tight line all the time. Finally she came up to the surface, and I had to smile. What a beautiful fish. I tried for 10 or 15 more minutes with no luck so went back to M&M and started down my favorite hump, and sure enough upon the other end, was a sow! She ripped line from my reel, and i turned the boat and followed her also. I could tell this was a larger fish, the way she kept going. I finally landed and weighed her, a beautiful 17 lb Striper. I had had enough, it was 8:45, and headed to the dock. 3 fish in an hour and 15 minutes isnt alot, but they sure were worth every minute! good luck! MIKE E.

June 16, 2004 - Question about Boat Registration - Not exactly a fish question but important non-the-less. Recently my grandfather past away. I purchased his older boat from the estate. We have found the original title, (Missouri), however, the boat had been registered in Kansas, but cannot find the actual registration card or any paper work from Kansas. It is placarded with KS #'s with a 2006 expiration. What will I need to tranfer the boat into my name? Can I get a temporary permit to use the boat until the matter is cleared?

If anyone has any information, I would greatly appreciate it. I am an avid fisher with out a boat for the past 6yrs. I now the advantages, and would love to get it in the water ASAP.

June 16, 2004 - Answer to Milford Certified Scales - Any grocery store should have a certified scale. My best guess would be either Junction City or Abilene.


June 14, 2004 - Milford Certified Scales? - Do you know the nearest certified scales to Milford State park main entrance?

My wife caught an 8lb Smallmouth (we think) out of Milford, We stopped at Jim's gas station where he weighted it and told us he wasn't sure it was a Smallmouth. A week later we stopped by again and he was sure, But we ate it. Here is a couple pictures. It's a hard luck story we would not like to repeat.
June 14, 2004 - Kansas River near Topeka - FLAT HEAD FISHING GOOD WITH LOG LINES AND LIMB LINES ON THE KANSAS RIVER WHILE THE RIVER RAISES IS THE BEST TIME TO SET THEM JUNE THROUGH THE FIRST WEEK OF JULY IS PRIME TIME, BEEN CATCHIN SOME 79 AND 58 POUND ERS.CATTIN WITH ROD AND REEL IS GOOD TO WITH SKIP JACK HERRING A GOOD OILY CUT BAIT. SEE YA CATDADDY
R R Shumway , Catdaddy's Catfishin Adventures , Catdaddy_1@msn.com
(785) 357-0934
June 14, 2004 - Cheney - After the storms subsided and the water started to receed, I called my friend Chris and asked him if he wanted to fish. Luckily he said sure, and he picked me up and headed for Cheney. You see, the winds were still blowing a little too much for my boat, and his deep lund is perfect for stormy seas. We started @ M&M with no success, Wichita, the Refuge, notta.. The waves were pounding us, so we decided to head west. I still have little knowledge of the west side, except for the reports from Mark and a few others who have had good luck there, so I went straight out in front of sailboat cove, and almost immediately hooked up. I landed the nice Striper, we didnt weigh it, but I guess around 8 to 10 lbs. A nice male by any standards!!, I thought cool! this must be the place. We trolled and trolled and trolled, and nothing else bit but lots of trash. weeds, Plastic bags, Sticks and weeds. what a haul we made!! haha.. finally ended up in the corner of the dam, and right off a point in 14' the screen was lit up with fish from top to bottom! We trolled through the mass over and over, nothing! Chris decided it must be White Perch, so we anchored, and sure enough caught the little needlers. Yeah NEEDLERS! Those fins on those things are nothing but NEEDLES! we caught them 2 at a time about 3 to 5" each very small.Fished there for a few hours, then we were getting tired of it. We had a curfew, to be back to town by 7pm, for Chris to go see a movie with his wife, and about 6pm we were ready to go when I asked Chris if he wanted to drift some of the baby perch down the west side for Stripers. He readily agreed, and we put worms on again lowered our hooks into the water, and wham! both of us caught 2 perch each about CLEANABLE SIZE! ??? I kid you not!! each and every perch we caught from that moment were too big to drift with and several were large perch! NO MORE LITTLE ONES! It was plain WIERD!!! So... we started having fun catching a bunch of those bigger perch and ended up missing Chris' curfew... I think his wife was a little ticked! Sorry Melissa... anyhow, it was fun on ultralite rigs.. Fish is fish after all and perch are better than nothing, and can be great fun!
We cleaned a bucket full for them to eat, They say they taste great (Maybe alot like chicken?) haha! See Ya,
MIKE E.



June 14, 2004 - Smokey Hill Reservoir- (6/12) Jim Harshfield and Grandson Tanner Townsend's second trip to this beautiful fishing hole near Junction City. Last year we caught two fish, a 52# and a 28#, this year we caught this awsome 60# fish on a limb line baited with perch in about three feet of water. The river was real low, and very muddy, so we didn't exspect to catch much. But what a suprise when we woke to a bunch of thrashing at about 4am Sat morning, one fish was plenty. Tanner thinks he gave us good luck by picking the right perch to put on the hook. I agree.Jim

June 14, 2004 - Cheney - WHAT A CROWED AT THE LAKE. HUNDREDS OF JET SKIERS, BOATER, FISHERMAN. I ARRIVED AT 3:30PM. ABOUT THE TIME THE WEATHER AROUND CHENEY STARTED GETTING BAD. MARINE RADIO GOING OFF WITH THUNDERSTORMS, TORNADO ABOUT EVERY 20 MIN. (NICE TO HAVE IN THE BOAT FOR WEATHER COVERAGE). ME AND MY PARTNER RESCUED OUR FIRST PERSON EVER ON THE LAKE. PONTOON BOAT WITH FOUR CHILDREN AGES 4 -6, WITH WHAT APPEARED TO BE THERE GRANDMOTHER ON BOARD. THE CHILDREN'S MOTHER SOMEHOW ENDED UP IN THE WATER. IT WAS WINDY AND THE PONTOON WAS FLOATING AWAY FASTER THAN SHE COULD SWIM. GRANDMOTHER COULD NOT START THE MOTOR. SOUND FAMILIAR? FOUR YEARS OR SO SAME THING HAPPENED WITH A PONTOON BOAT AND A DROWNING OCCURRED. BOTH SWIMMER AND GRANDMOTHER FRANTICLY SCREAMING AND WAVING THERE ARMS FOR DESPERATE HELP. WE SEEN IT AND DROVE TO HER AND GOT HER IN THE BOAT. EVERY THING OK AND WE WENT BACK FISHING. ENDED UP WITH ONE 5 LB. WALLEYE. THREE BIG WIPERS. CAUGHT IN FRONT OF M & M POINT. CLEAN ALL FISH. THE WIPERS HAD 5" WHITE PERCH IN THERE BELLIES. AS MANY AS FOUR EACH. WHAT A BUNCH OF PIGS. AT THAT RATE OF EATING WHO KNOWS HOW BIG THEY WILL GET. SO FAR ALL THE FISH I HAVE CAUGHT THIS YEAR ARE KEEPERS. NOT ONE TOO SMALL TO THROW BACK. IF THERE'S SMALL WIPERS IN THE LAKE THERE STAYING OFF MY LINE. I STILL DON'T THINK I HAVE MIKE E. SPOT LOCATED YET IN FRONT OF M & M. CAUGHT OUR FISH IN 12' OF WATER WAY OUT IN FRONT OF M & M. MARK.

June 14, 2004 - Cheney, El Dorado & A Note for Dominic - Last Sunday 6/8 fished with a couple of boys from my scout troop. sat at red bluffs for a while and one caught about a 2# catfish on stink bait. I had a big bite on a dead shad (pre packaged from walmart) but, i missed him. i didn't wait long enough. tried some trolling at refuge pt nothing there. and then up to the island. caught a couple of nice but sub legal wipers and returned them. it gets a little frustrating to fish out there when someone catches something and it's of good size and everyone else including their dog, yes someone had a dog on their boat with them! (i can see ok for joyriding & hunting but what if a tackle box got spilled and a big fish was landed and the dog gets a hook impended in his nose or paw, it'd kinda put a damper on your fishing trip) moves into that space and tried a totally different technique jigging vs. trolling. we then went over to graber's and nothing there. so we called it a day. on wednesday I went with a new friend to eldorado had some success with small 'eyes and my friend nearly lost his pole on a bite but that was it.
finally a word for dominic. Make sure you know how to operate all equipment on your boat before putting it on the lake. your experience at kingman would've been so much better if you had followed that simple rule. and the other rule to follow is never ever loan out your tools. by the way happy fishing everyone. ron

June 12, 2004 - Kingman SFL - Well.... it seemed like today would be a good day for fishing. Clouds were in.. just seemed nice. I also wanted to find out how well I can manage the boat by myself.... I get the boat on the lake with no problems. So far everything is going great. I start trolling to some lily pads. I didn't notice too much, but it seemed that I didn't have much trolling power... so sure enough my battery dies on me. I can't figure out how to start the motor. I don't want to spend enless minutes trying to figure it out when I probalby just miss one little step. So I put the trolling motor on the main battery... so far so good. Nice power and I get some trolling done on this super windy day with the clouds vanishing... making horrible fishing conditions.. sure enough my main battery dies. And of course no way can I get to the ramp since it's up wind. So I end up rowing and drifting to the other end of the lake. I got it on some ground and walked all the way to the first ramp to get my truck and I figured I will use that battery on the boat to just troll to the second ramp. Sure enough I didn't have my ratchet since my brother never returned it to my tool box. So I could't get my battery out. So I did what I never wanted to to do. I tried rowing a little bit, but had very little luck at moving forward. I was thick in the lily pads since I figured I can't float back much at all if I was in open water. Well I end up on the shore and I tie a rope to my boat and I pulled my boat all the way to the boat ramp. I had to move it past two docks as well. Took over an hour to get to the ramp which was three hundred feet away. So I got very little actual fishing in.
All in all I'm glad the problems happened when I was alone and not with anyone else that had to be stuck with me. I didn't get all ticked off or frustrated and I did get a nice work out.

So now the batteries are getting charged and I will make sure they get charged the day before the boat hits the water.

Happy fishing... careful with the weather. Dominic
June 10, 2004 - Striper Response - In response to the striper that was all spawned out: a 27 lb striper might have 2 lbs of eggs in her. it is a very big misconception that fish with eggs in them will weigh a lot more. Although they look extremely larger they are often miscalculated.
June 8, 2004 - Butler SFL - Went to Butler on Monday June 7th to do some fishing. I always fish the back area of the lake. I just never have luck catching much from shore on the main lake. I started fishing using my sinking stick bait, but wasn't having much luck. Caught one tiny bass. I then decided to switch to a shallow running crankbait. Still wasn't have much luck until I found where the bass were holding. All the bass were holding close to shore. My biggest one was two pounds and fourteen ounces. Two other guys were leaving and said they caught two bass about the same size with spinnerbaits near the dam area. I decided to try and fish the shoreline that wasn't as winblown. I caught one bass on the main lake in a cove, but was pretty small. I got to the back area of the lake again and was fishing very shallow water so I switched to a small spinnerbait and had some success with that. Caught a few more with it. Saw two guys fishing for crappie with their long poles. It was neat to watch them pull out fish after fish. I went back to my main spot and just wanted one more and I caught just one more nice bass and I noticed in it's mouth some pinchers... it just ate a crawdad and didn't have it swallowed completely. So I ended up catching ten bass.
Dominic

June 8, 2004 - Cheney -(JUNE 6 & 7) YES, STRIPERS ARE STILL THRIVING AT CHENEY. SUNDAY WOKE UP NOT PLANNING ON GOING BUT LOOK OUTSIDE AT 5:30AM. AND SAID I'M OUT OF HERE. WENT BY MYSELF AND ENDING UP WITH 15 STRIPERS. SMALLEST 10 LBS. BIGGEST 14.9 LBS. THEY WERE LOCATED ON HUMPS ON THE WESTSIDE OF THE LAKE. I USED DOWN RIGGING AND THE THREE WAY SET UP. WHAT A DAY. (MONDAY) WAS DIFFERENT. COULD NOT FIND ONE WIPER OR STRIPER. BUT DID CATCH 4 HUGE WALLEYE. SMALLEST 5 LBS. BIGGEST 6.8 LBS. NO SET PATTERN ON THE WALLEYE. ONE HERE, ONE THERE. TOOK ME 4 HRS. TO GET ALL THE WALLEYE. ONCE AGAIN THOSE STRIPERS WERE RIPPING LINE SUNDAY. ONLY CAUGHT ONE WIPER THE TWO DAYS 7 LBS. WHAT A THRILL. MARK.
June 8, 2004 - Trolling Answer - In answer to your question about trolling speed, I agree with what Mark said last week, all the instructions and answers to all of your questions about catching large Wipers and Stripers on Cheney are in the history pages on this website. I have told you all over and over how its done, shared my favorite spots... etc etc etc... READ the History pages... Read the 3 way rig instructions that is posted on the front page. Its all spelled out for anyone who wants to know anything about how to catch Large fish and massive quantities of fish with the 3 way swivel rig. Go back to 2002, and begin reading.. take notes.. Try it You will Definately Like It! MIKE E.
June 7, 2004 - Trolling Question - I'm just getting into trolling and wondering if there was an average speed that you troll at. I'm going to try this three way rig on your page.
June 7, 2004 - Scott State Lake - Headed out to Scott State Lake next weekend. Any advice on where to fish for walleye? Will probably be shore fishing mostly. Any favorite bait or tackle for this lake? Thanks Ray

June 6, 2004 - Cheney - (June 5-6) Saturday arrived at cheney around 10am, fishing was slow, but did allright. Ended up catching several Nice Wipers and Stripers from 15" to 25 lbs. Trolled up by my favorite point and landed 2 Stripers 14 & 19 lbs. Since Last Thursday, We have caught 29 Stripers and all of them were unspawned Males fat with milk and 1 Spawned out female. She weighed 27 lbs all spawned out.. just think a few weeks ago.... What a beautiful fish. Today was a little slower, but still had a great time. Now of course the wind will blow again! So till next weekend, Good Luck!!
MIKE E.
June 6, 2004 - El Dorado Question I noticed that in 2003 El Dorado got stocked with a bunch of bass fry and fingerlings. I never hear or read reports of El Dorado for bass. So is this large stocking in attempts to get El Dorado better for bass fishing? Any info would be appreciated. Thanks, Dominic

June 5, 2004 - Cheney - (June 4) Trolling with a crawdad color No. 5 shad rap (Yes, I ran out of fire tigers), caught a fish almost every pass for over an hour. Location was just 50 to 100 yds south of the southernmost buoy on Walleye Island (a.k.a. The Rockpile), which is one mile south of Fish Cove and marked by a group of four buoys. The depth drops from 4' to 10' there, and the fish were stacked in there. Some were 10" white bass, some 15" white bass, several 16" wipers, and a few nasty white perch. Gordon.

June 4, 2004 - Cheney - FINALLY!!!! I finally managed to get to Cheney for a couple of hours of fishing! It is only the 2nd time this year that I managed to get there, and with NO WIND! What a perfect day. I sat at work and decided I had to go to the doctor and left at 3pm, went got my allergy shot, and made it to the lake by 5:30pm.
A very light breeze blew from the north east, and I decided to skip my first favorite spot, and went to my 2nd favorite spot. I trolled for an hour, with absolutely Nothing but a snag. Lost another Rapala. Went on over to my 3rd favorite spot, and caught a nice pound and a half White Bass, a little while later hung into a much larger fish, but managed to lose him before he got to the boat. about 6:30 headed back to my first favorite spot that I went right on by at first, and hung into a very Nice Striper. I of course was using my 3 way method, with the sassy shad and the #9 Rapala Risto Rap. When I got him to the boat, I discovered I had actually had 2 fish, and one broke off the Rapala. This was a very hefty 24 lb Striper. My parter decided he better put his line in the water, ( he had been sitting in discust not catching anything before, and he was ready to go home!) and we started over the SPOT again, this time we both Scored. I had to follow our fish with the boat!! We landed a 27 lb and a 26 lber this time. His once again being the larger. Again I got my bearings, and decided to go over the hump again, this time nothing. Stripers spook really easy.. So.. we trolled away for 30 minutes and decided to go to the spot one more time, and once again My line was RIPPING!! I followed the fish again, and this one was 22lbs. We had our limit. He decided to quit fishing, but I just couldnt resist one more pass, and landed another 22 lb fish. I hated throwing him back, but oh well. We decided to quit, and go home. I can finally provide some great tasting fish for my folks a fish fry. IT was great to be back to the lake. Stripers are still thriving in Cheney, I was really shocked I didnt catch any Wipers, but there is always this weekend! ( so long as the wind isnt blowing 50 miles an hour!) See ya, MIKE E.
June 4, 2004 - Fishing for wipers with liver? - I still don't understand why you don't make it possible for people to post a comment or report without having to send an email to you. This is the worst system of any website I have ever been on, so with that said please post this question to your soundoff page.
I have heard some people catching wipers on liver. How much liver do you place on your hook and what size hook do you use. Do you fish it on the bottom or drifting or what? Any tips for catching wipers with liver is appreciated.
Paul
June 2, 2004 - El Dorado - I got out to El Dorado this past Monday and Tuesday. Got on the water about 7:30am both days. Spend most of my time drifting points. On Monday I got 2 walleye that measured. 1 at 23 inches and 1 at 18. Also caught a bunch of whites, and short walleye. On Tuesday my son Sam went with me and we ended up with 2 keepers. Of course dads was only 19 inches and Sam's was 22. We got most of the walleye on a floating jig and night crawler. We also caught lots of what I think were small wipers. They were about 1 pound but they sure hit hard. From what I understand they just stocked them in there last year. Has anyone heard about walleye at Cheney? Randy and Sam.

June 2, 2004 - Marion- I went fishing last night below the dam at Marion and caught 1 18 inch Walleye and 4 little Walleye, 1 drum and one White Bass. I was using a 1/8 oz jig head, a night crawler and a slip bobber fished 4 foot down. Todd Marion,Ks

June 1, 2004 - Kingman- I managed to get to Kingman Sunday to get some fishing in. I didn't take out the boat since I just wanted to do some simple wading. The lily pads are coming in. About twice as many should be appearing. You want to catch bass at Kingman you have to not be afraid of the lily pads. I see fisherman fishing open water and think that is silly. Not many fish are going to just sit in open cover.
It was very windy Sunday so my lure I wanted to use wasn't going to work. I was trying out my strike king zero baits, but that wind just kept them from sinking. The lure that worked well for me happened to be the one box of lures I left home... The spinnerbait. But luckily my brother had his tackle in my vehicle as well. So I used a spinnerbait that had a 4.5 gold willow blade. It was fun since people saw me catch fish. I pulled in one very nice one and then three smaller ones. With missing some little ones. I heard one report of a catfish being caught, but there were tons of catfish.
The bass spot that seems to work for me is the end of the lake that you get to from the river access road. The whole back area where past the fishing pier is pretty shallow throughout and usually holds some bass at all times as well.
For catfish I have seen more cats caught on the other side of the lake off the two far piers by the feeders. Some nice cats have been pulled there.
That end of the lake seems to be a little more muddy.

Happy fishing,
Dominic

June 1, 2004 - Wolf Creek- Well I usually stay away from the lake on holiday weekends.(although the prospect of a 180# jet skier on a 1 oz spook does sound tempting) Anyway went to wolf creek for the first time this year and came away with a nice smile and a bad case of fish thumb. Caught some very nice smallies on roadrunner worm combos drifting the islands. Then we went to the standing timber in some of the coves and spent about a hour catching some of the nicest crappie I'd ever seen.(Many over 14") Never could find the legal size walleye, but decided to try the old 3 way rig on the way in just for fun. And fun it was. Caught several doubles and at one time my parter and I had 3 on at the same time. Nothing over 10# but fun enough to add a extra hour to our departure time. Anyway it's a long drive,But well worth it if you don't know how to fillet jet skiers.( I hear slow roasting is the way to go ,but I've personally never tried it) Anyway hope everyone had a good weekend. Big T

June 1, 2004 - Hudson- hey the blues are on the run I was fishing on hudson and caught 25 blue cats from 2 lbs to 15 lbs on rod and reel useing live med. gold fish for bait



June 1, 2004 - Cheney - Yesterday evening and this morning the wipers were very agreeable on the rock pile marked by four buoys one mile south of Fish Cove. There were two sizes, about 8-9 inches and 15-16 inches, not legal but loads of fun. They will hit marabou jigs, but they love chartreuse sassy shads. They are very shallow, 1 or 2 feet, so watch your lower units on the rocks.
May 31, 2004 - Kanopolis - Fished Kanopolis this morning from 6:00 AM until 12:30 PM. Caught 10 walleye/saugeye around 12" long and two around 15" long. Wind this weekend must of scared most away from the lake as it was not very busy. Caught the fish on jig and crawler, Lindy spinner rig with minnow and trolling with Rapala crank baits. Also tried Berkley GULP night crawler plastic worm and caught two on it. Caught all the fish on the west flats. Salina Angler
May 31, 2004 - El Dorado - Fished ElDorado Lake 5-28-04 through 5-31-04 caught twenty fish fifteen flatheads five channelcat.Biggest Flatheads 23.5,16.5,15,11lbs the other eleven flats weighed from 3lbs to 8lb.The five Channelcats were 2 to 3lb range.All caught on trotlines.Bait was mostley blackperch and a few goldfish.Some of these fish were females and they look to be ready.Did catch a male that looked to have been fanning the nest.The Babb brothers Jimmy and Herb
May 30, 2004 - Cheney - Went with my son instead of house chores because it's his 16th birthday on the 31st and after that he and i won't get a chance to fish together until he finishes his job at the boy scout summer camp @ QSR. It was truely a memorable day on the lake for a late start (8:30am) and ending @ noon. He pulled in a 23.5" striper that weighed in @ 6 pounds. We did release him so he's still out there We were trolling fire tiger #5 jointed shad raps out at the island. He had several more hits that he missed but, he had a great time. in response to the fisherman looking for where the fish are at cheney and how to get to them, if you hadn't waited till the day before your trip on your inquiry i'd been able to get you some info on that. another good way to learn a lake is to hire a guide. i did that before i bought my boat 2 years ago and i have not regretted it. send me your email and i'll fill you in on all the action. i am also looking for a fishing partner that can get away to the lake weekday mornings for 7 weeks. (i hate fishing alone) give me a holler @ rvkin@aol.com. happy fishing everyone ron
May 29, 2004 - Marion - Went fishing at Marion last night and caught some really nice wiper in the 4 to 5 pounds. We caught 8 wipers and 5 white bass and 1 17inch Walleye. We was using a yellow floating jig head and a nightcrawler and also a 1/8 oz white jig head and a white and green twister tail.
Todd

May 28, 2004 - Cheney - Caught this 21" wiper and some nice white bass early this AM trolling fire tiger shad rap and orange hot-n-tot, just east of the stumps in Graber's Cove where it drops from 8 ft. to 12 ft.






May 27, 2004 - Response to Question about Cheney - TECHNIQUES AT CHENEY. I'VE GIVEN SOME TECHNIQUES I USE ON THIS SITE. I FIND IT RAPACIOUS TO CONTINUE TO ADD MY SECRETS. LOOK ON THIS SITE FROM LAST YEAR DURING THE SUMMER FOR SOME EXCELLENT SECRETS. I STAY OFF THE LAKE DURING HOLIDAYS DO TO THE NUMBER OF JET SKIERS IN MY HOT SPOTS. THERE ARE SOME EXCELLENT OPPORTUNITIES TO FISH FOR THESE BIG FISH AT CHENEY. HOPE YOU FIND THEM AND REPORT BACK TO ALL OF US. JUST A REMINDER. FOR MY BOAT JUNE, JULY, AUGUST IS THE "BEST TIME" OF THE SEASON TO CATCH THESE MONSTERS. THERE SCHOOLING/FEEDING LIKE MAD. GOOD LUCK.

May 27, 2004 - Question about Cheney - I am going to be spending Memorial Weekend at Cheney Lake. Could anyone give me any information on what areas to fish and with what techniques? This is my second year with a boat and I would love to catch some walleye, wipers, stipers or anything as far as that goes. Thanks for any helpful advice!

May 26, 2004 - Republican River and Milford Spillway
Weather conditions @ Salina, KS @ 0928 hrs CDT
sky: FAIR
Temp: 61 degrees
Dewpoint: 49 degrees
Humidity: 64%
Barometric Pressure: 29.94
Winds: NNE 13 MPH w/ gusts to 21 MPH
River was chocolate mousse but did manage to catch a drum. Left river
due to the nice wind conditions & went to the spillway looking for
catfish based on KWDP report that it was fair for them.
Caught 5 channel catfish with the largest pushing 10 inches.
tight lines & sharp hooks
walt
May 26, 2004 - Kanopolis - Fished Kanopolis Sunday May 23, Caught 2# catfish on a hot-n-tot silver, 6 small walleye in the 10" to 12" range and 1 6 lb 10 oz walleye trolling a rapala shad rap in about 10' of water. All fish were caught trolling. Tried jig and crawler with no success on the flats and at the dam. Salina Angler
May 23, 2004 - Marion - Yesterday I went fishing at Marion in the WIND! We caught 13 wipers, the biggest was 5lbs. We caught them on a Shad Rap and a blue and silver hot'n'Tot. We was trolling along the road bed.
Last night I went fly fishing down below the dam at Marion. I was using a 5 weight fly rod, 4lb tippet and a 1/16th oz white crappie jig. I caught 15 small white bass.
Todd Marion,Ks
May 20, 2004 - Marion - Last night I went fishing below the dam at Marion and caught 20 walleye and 6 whites and 7 small drum. The Walleye was really small, (10 to 14 inches). I caught them on a 1/16 oz jig head with a night crawler fished on the bottom. Todd Marion Kansas
May 20, 2004 - Republican River Btwn Wakefield & Clay Center -
Weather Conditions 1400 hrs CDT @ Salina, KS:
Partly Cloudy (in contrast to Partly Sunny)
Temp: 84 degrees
Dewpoint: 70 degrees
Humidity: 62%
Barometric Pressure: 29.83 & falling
Wind: South @ 16 MPH
River peaked @ 900 cubic feet per second (CFS) @ 0600 hrs according to
information @
http://waterdata.usgs.gov/ks/nwis/uv/?site_no=06856600&PARAmeter_cd=0006
5,00060 . River had been decreasing in flow rate since it rose on 12 May and had gotten back down to almost 200 CFS before today. Lots of stuff floating downstream to include a basketball and some female's tennis shoes aside from the normal tree branches (logs) and
other assorted garbage.
Managed to catch 1 channel catfish on dip bait & my 1st blue catfish (2
lbs) on
nightcrawlers. Two guys fishing upstream of me caught 2 nice channel
catfish (3 to 4 lbs each) & a 2 to 3 lb blue catfish using nightcrawlers
and some type of Berkley nuggets prepared bait.
73
sharp hooks & tight lines
walt
May 19, 2004 - Question for Anglers - What are the best sizes or colors of jigs and spoons for trolling for wipers! Todd



May 18, 2004 - Cheney - Catching white perch for bait for wipers, I stumbled on to these white bass in very shallow water where the wind was blowing in on the Rock Pile (marked by buoys). Did the same thing yesterday on Wichita Point and Refuge Point. It was very early morning and they hit white or yellow marabou jigs and chartreuse sassy shads. Could have probably caught several white bass if I had stayed there. Be careful of the numerous small wipers also hitting in the same areas.
May 18, 2004 - Question for Fellow Anglers - I have fished Cowley State fishing lake for years for largemouth and done well. Now my aim is to see what type of channel cat population there is here. Anybody have any tips on location or baits that have worked for them at Cowley? Thanks Lb.

May 18, 2004 - Cedar Bluff Lodge Bed & Breakfast -Hello fishermen,
We are proud to announce the opening of Cedar Bluff Lodge Bed & Breakfast
located on the south shore of Cedar Bluff Reservoir here in Kansas. Located
on private property, a log cabin with 3 suites. The lodge sleeps 16
persons, all meals available, breakfast included in room rate, served early
for fishing teams, many amenities. The perfect place for your fishing team.
Check out our web site at www.cedarblufflodge.com or call 1-785-481-2337
or 1-866-481-3343 for more information. Now taking reservations. I look
forward to serving you and sharing our special place.
Cynthia Maier/Innkeeper

May 18, 2004 - Butler State Lake -We went to Butler State lake on Sunday the 16th. We fished back in the creek and caught about 15 crappie all in the 8'' range. They were all caught on minnows.

May 18, 2004 - Question - I would like to know if anyone knows whats biting at cheney and eldorado the kdwp never gets updated.

May 16, 2004 - Winfield City Lake - Fished Winfield city lake for Walleye,Wiper, White bass or Crappie but was unsuccessful on the main lake due to high-water and cold front. Was able to get a Walleye and several Crappie below the spill way.
Mark. E

May 16, 2004 - Marion - Went fiishing at Marion Friday night and Saturday evening. I caught 20 white bass and 2 big drum on the dam,
I was using a 1/8 oz silver Cast Master and a 4 inch white and green twister tail with a 1/8 oz white jig head. The whites was really small about 10 iches. Saturday evening went out to try to catch some Walleye but the wind came up. We started at the swim beach by the dam and we picked up a drum, so we went to Marion Cove and we drifted from there to Cottonwood Point and we caught 1 14 inch Walleye and 5 small Whites. We was using a floating jig head and a night crawler, a orange and yellow worm spinner and a 4 inch green and red twister tail.

The first Sunday in June the Marion Lake Assosiation is having a Kids fishing tournament at Marion Resivour. The cost is $20.00, 2 kids per boat with an Adult. It any kind of fish. You can also get info from Canada Bait Shop.
Todd, Marion Kansas
May 11, 2004 - Answer to Question - I haven't been to Cowley so I couldn't help. I have fished Butler many times. I assume you are fishing for bass. Now that the water is warmer you can stay put in one area of the lake through the whole summer. And that is in the back of the lake mainly past the first walk way pier. In here it's not too deep and is full of weeds. So the choice will be more weedless type lures. I have used some swim baits though when you figure out the areas that the weeds don't grow all the way up. Other than that you will want to stick with three lure types. Plastics, spinnerbaits, or topwater like a frog or mouse. All of these have produced for me or seen others catch fish with them. For color choice I stick with neutral colors like watermelon. That color is one of the most used colors now and days even by the pros.

Finally, all my trips but one I have fished from shore and I can catch twenty bass or more in one little area. If you have a boat you can try on the main body of water, but I have no advice for you there.

Happy fishing,
Dominic
May 11, 2004 - Question - What's the choice of color and lure for bass at Cowley SFL and Butler SFL?

May 11, 2004 - Marion - Went wade fishing at Marion dam again Mon. night. The wipers aren't up there as thick as they were, but there were still enough to have plenty of fun. Couldn't buy a hit on jigs this time though, switched to crankbaits just before dark and started catching them. Started out with a shallow running Shad Rap, then switched to a floating Rapala # 7 silver and black about 10:00. Caught 9 wipers,about 1.5# ea., 8 white bass,only 4 keepers, 1 largemouth about 1.5#, and three walleye, 16", 17.5", and 19". I had to crank pretty fast to get most of them to hit, even the walleye hit when I was cranking about twice as fast as you normally would. Fished the north end of the dam, but not all the way to the swim beach, inside the bouys though. Not as exciting as last week, but it wasn't bad. RC

May 11, 2004 - Cheney - WINDY.WINDY.WINDY. COULD ONLY FISH ON THE SOUTHWEST CORNER OF DAM AND THAT WAS EVEN WAY TOO WINDY. COULD NOT VENTURE OUT ANYWHERE ELSE. ONE 5.7 LB. WALLEYE, A DRUM. THAT'S IT. PM. FISHING. TROLLING. WATER TEMP. 65.8. MARK.
...
NOTE: WATER LINE AT FISH CLEANING STATION IS OUT OF SERVICE, BROKEN PLASTIC (EXPOSED) PIPE UNDER DOCK, (WALKWAY). WAS TOLD STATE PARK EMPLOYEE'S WILL WORK ON IT IN THE NEXT FEW DAYS AND GET IT RUNNING.

May 11, 2004 - Private ponds - Fished my inlaws 3 acre pond on sunday 5/09 caught a bunch of bass using Chompers skirted grub(black w/ blue flake ) texas rigged 3/16oz weight 2/0 gamagatzu ewg hook. Anyhow fished the same rig monday at an apartment pond and caught about a dozen bass, all about 2lbs and under.First time ive used these chompers but im really impressed with them so far, a lot of ways ya can rig them. bought them at Zeiners, little expensive, little over 5 bucks per 10 but hey theyve been catchin fish. Thanks "Zeiners" for all the info and help and to bring products locally no one else has. Shawn
May 11, 2004 - Glen Elder - May 7-8 Friend and I fished Glen Elder for walleye and caught some nice stringers. On Friday we caught 8 walleye ranging from 26-17 inches. Most fish were in the 22-23 inch range. Best fishing was early morning and after the wind came up in the late afternoon. Caught the fish in 6 feet of water at the top of the dropoff using jig/nightcrawler. Saturday we caught 9 fish in the same size range at the same location. Caught majority of the fish right before sundown. Ended up with 4 fish over 25 inches for the weekend. CS
May 10, 2004 - Marion - Went fishing Saturday morning at Marion, we drifted a night crawler around goose refuge and caught 5 wipers, 1 drum and 2 really nice white Bass. The wipers was busting shad in about 2 foot of water.

Went wade fishing at Marion yesterday evening and caught 1 wiper by the swim beach on a Shad Rad. I think the wipers had moved off the dam. The boat fisherman was really doing good on Saturday Morning between Cottonwood and Marion Cove. Last week a 9 pound Walleye was caught at Marion. The guy was trolling a Walleye Diver. Todd
May 10, 2004 - Kanopolis - Fished just south of the tower by the dam at Kanopolis on Sat. Fished from 4:00 to 6:00 pm and caught 7 Crappie (2 were to small but kept 5),1 white and 1 Walleye 18" The Crappie were in shallow and the Walleye a little further out. Best color was Chartreuse twister tail body with a pink or orange head. Or a chartreuse roadrunner.
May 8, 2004 - Lovewell - we had good fishing at the inlet at lovewell 5/7/ 2004 the crappie were hiting hard andy kissinger
May 7, 2004 - Marion - For you shore fishermen like myself, who don't have a boat to chase after them and would like to see more fishing reports that don't require a boat, the wipers are up on the face of the damn at Marion Res. I've caught over 80 combined total for the last 5 evenings, mostly 1.25# - 2# but some 2.5 and 3#. I've seen and heard of others catching some 5# plus and one 12#. Alot of guys are using a road runner with orange head and green twister tail but I've been using a white road runner head with a 3" shad colored sassy shad body and catching twice as many or more than most. Have also picked up a few walleye using the same bait but most of them are undersize. ( 16 - 17 ") I did get one nice walleye Tues. night though, 27.5", 6.25#.
White twister tails have been working some and shad colored crank baits have done pretty well at times. They have been up there for two weeks now, so don't know how much longer they'll be there. I wouldn't put it off too long if your interested.
For those of you who don't already know, and suprisingly there are quite a few who don't know, wipers are very good eating, but you need to cut the dark meat out before you cook them.
There is no size limit at Marion but the statewide creel limit of two (2) does apply.
Good luck ! Have fun ! RC
May 6, 2004 - Cheney - "WIPERS" FISHING WAS EXCELLENT THURS. AFTERNOON. STARTED AT 4:45PM. FISHED TILL 8PM. WIND WAS HIGH. MADE ONE PASS THRU M & M AND SAID THE HEAK WITH THIS SIDE OF THE LAKE. DID PICK UP A 2 LB. STRIPER. WEST SIDE WAS WINDY BUT NOT AS BAD AS THE NORTHEAST AND EASTSIDE. ME AND MY PARTNER CAME UP WITH 9 NICE SIZED WIPERS DOWN RIGGING AND TROLLING. ALL WIPERS WERE FAT AND IN VERY GOOD SHAPE. ALL BUT ONE WERE MALES. THE FEMALE WAS LOADED WITH EGGS. DID CLEAN OUR LIMIT. HAD TO CONTEND WITH 12 JET SKIERS ALL EVENING. THE WIPERS WERE 6 TO 8 LBS. LOCATION WAS THE SOUTHWEST END OF THE DAM OUT A WAYS TO THE NORTH ON THE HUMPS. OUR BAITS WERE BIG ENOUGH TO KEEP THE WHITE PERCH OFF. WATER TEMP. 61 AT DAM. 64 FURTHER NORTH. THAT G.P.S. WAS A MUST LAST EVENING. THE HUMPS ARE SMALL AND WAY OUT IN THE LAKE. THANKS MIKE FOR THE EL DORADO REPORT. MIGHT HEAD OUT THIS SAT. AND TRY FOR THE WALLEYE. MARK.

May 5, 2004 - Farm Ponds - The techniques that have been catching me some nice fish are using soft plastics. I have been using stick baits. I don't like senko's much because of their cost and just how easy they tear. I have used up most of my four packs of stike king zero 3x baits. They really are durable. The do eventually get stretched a little and start getting worn down where you rig the hook weedless... but they do last longer than one bass strike or snag. They are great since they sink really well and you don't need any weights. I fished them on weeds letting them sink in. And the other farm pond I would cast out let sink for over five seconds and give it a pull.

The comment about the crappie. I think you could take his word for the weight of them. The record for black and white crappie are over four pounds. Looking at the fishing forecast you will see a few lakes that the biologists pulled out over two pound crappie from.

A few weeks ago Fall River was great for Crappie. My dad got a report from some guys that fished there and they caught over fifty crappie from shore.

Happy fishing all... hope the weather cools down for us and doesn't get super hot like it's doing.

Dominic

May 5, 2004 - Republican River btwn Wakefield and Clay Center -Hot & windy with blue-bird sky.
Used 1/8th oz chartruese spinner baits, 1/4 oz chartruese and white headed roadrunner jigs w/ chartruese curly tails, chartruese twin tail grubs, & yellow twin tail grub to catch 10 white bass between .75 & 2 lbs. Watched several small males chasing larger fish along the bank, so suspect some of the females are making their presence known. Also noted gar moving upstream. tight lines & sharp fillet knives walt

May 5, 2004 - El Dorado Walleye -Hi all, been a pretty slow spring for me in the fishing department this year. Ive had my boat out 2 times. First was during a night session on Cheney after Walleye, didnt catch any... and then Eldorado the weekend of April 25th. El Dorado Lake is Still supporting a very nice Walleye Population! I caught several Nice fish from 6" to 22", Mostly around the 171/2" mark, but still many many fish. I use the Anchor up and drop a jig tipped w/nightcrawler technique. I ended up catching 3 keepers all from 19 to 22", and saw several more keepers caught from other boats. I fished May 1st in the tournament, and we only caught 2 keepers, I had 2 others to the surface, one of which was a very hefty Walleye that I believe would have been a money fish, and i pulled the hook out of its mouth while trying to net it... The other simply came up looked at me turned and busted my line. YES I WAS PISSED!!! Dumb luck I guess.. just wasnt meant for me to win any money this year. The largest Walleye caught was just over 9 lbs, and there were numerous 5 pounders taken. We all had a ball, and I look forward to next year. Walleye are alive and Well in the murky waters of El Dorado! Take plenty of NightCrawlers, cause they really do like to eat them right off your jig. It seems the west side off of points produced the most fishermen last weekend, till the wind picked up more, then they all seemed to move over to the cemetery side.. I counted around 20 or so boats there... ( cowards afraid of a little 25 mph wind! haha) Good luck!, MIKE E.

May 5, 2004 - Question about Crappie Caught at Butler -Just wondering if you actually weighed the crappie that you caught at Butler watershed because a two pound crappie is pretty hard to come by and since you caught two of them i was just wandering if you just thought that they weighed two pounds or if you actually weighed them. Just curious. KSU

May 4, 2004 - Watershed Butler County - Went last night for a quick trip around the watershed. Was trying to catch bass but, there seems to be alot of them on there beds and I couldn't get them to bite anything. They were really spooky to. You could see them up shallow but there was no wind and if you even made a ripple with the boat they were gone. I decided to get my ultralights out and try for some crappie. Good thing I did cause they were everywhere. Managed to catch around 50 or so in a pretty short amount of time. Maybe 15 were around 10 inches and I had a couple that were over 2lbs. Ended up catching 10 small bass with the crappie jigs as well. Travis

May 3, 2004 - Cheney - May 1, Cheney. Made plans to fish Saturday morning despite the weather. Arrived around 7:30 and thought maybe the lake was closed because we were the only ones around. Of course it was cold and windy and it had rained all night. We put in at Dee's and proceeded across the cove to find some cover
from the north wind. We decided to troll out from the Red Bluffs and old
Fatherhood immediately caught a 5.5 lbs 25 inch Walleye. About time he
broke in his virgin rod!
Thinking this was a sign of things to come, we repeated the pattern several
times with no luck. Around 10 a.m. we decided to drift the points with
night crawlers on worm walkers. Tried the usual points, Wichita, Refuge
etc with only the constant bait and re-bait aggravation of the dreaded
white perch. The wind continued to pick up so we tried trolling again in
Dee's cove near the Christmas Tree area. Picked up some very nice White
Bass trolling spoons . Two weighing 2.5lbs each.
Should have some pictures tomorrow.
Shawn the Fisherman
April 28, 2004 - El Dorado - The weather was cool, the wind was a gusty 10-25 mph. The sky was very overcast and raining at times. Perfect weather for walleye fishing,... right?....Wrong!!! WE caught not one fish. We had 2 bites on jig and worm but produced no fish, oh im sorry, I caught a big stick fish with worm in the am! We trolled, tried three ways jig, fished shallow, fished deep! Nada, zip, zilch.I saw about three boats catch one fish a piece, real small. We are fishing the walleye tournament this weekend there and the weather got even colder! I think if we catch one fish that keeps, it could be the winner! Good Luck to all, see you again when the weather warms and the fish are biting! imao(I missed another one!)
April 28, 2004 - Marion - Went fishing at marion last night along the dam, didn't catch anything the north wind was strong, so I went below the dam and caught 5 walleye between 12 to 14 inches, a small white bass, a 5 pound drum and 3 channel cat, the biggest one was 7 pounds. I caught them on a night crawler. Todd


April 28, 2004 - Cheney - Caught this 17 lb. striper trolling a 7 cm fire tiger Shad Rap in about 9 ft. depth just east of the stumps in Graber's Cove about 10 AM. Wish I could say it was skill, but this was the only fish I caught all morning. Sometimes it's better to be lucky than good!
April 27, 2004 - Republican River, Clay County btwn Clay Center and Wakefield-
Conditions @ Salina @ 0908 hrs CDT:
Temp: 52
Humidity: 71%
Dewpoint: 43
Barometric Pressure: 30.18 & dropping
Winds: South @ 3 MPH (later exceeded 20 MPH by a wide margin :-)
----------
10 white bass on 1/4 oz & 1/8 oz chartreuse jig & 1/8 oz chartruese
buzz-bait - all males weighting between . 5 lb & 1.5 lb (hooked another
5 but somehow they managed to escape the cooler :-)
1 CHANNEL CAT on blood dip bait (only weighted 1 lb 15 oz) but it was a
keeper !
Tight lines, sharp filet knifes & hooks
walt

April 27, 2004 - Hillsdale Lake - FISHED HILLSDALE ON APRIL 27 FROM ABOUT 4PM TO DARK.CAUGHT AROUND 30 CRAPPIE AND A COUPLE OF WHITE BASS.ONLY 4 CRAPPIE MADE THE 10 INCH LENGTH LIMIT.CAUGHT ALL THE FISH ON A DROP OFF
IN 25 FT OF WATER ABOUT 12 FT DOWN.COULDN'T FIND ANY CRAPPIE SHALLOW.MINNOWS IS THE ONLY THING THEY WOULD IT.WATER SURFACE TEMP 63 DEGREES.MOST THE PEOPLE I TALKED TO SAID THAT THEY HAVEN'T SPAWNED YET BUT THERE WAS ONE GUY SAID IT WAS ALREADY OVER.ALOT OF THE FISH WE CAUGHT STILL
HAD EGGS.SO I DON'T KNOW WHAT TO TELL YOU ABOUT THE CRAPPIE SPAWN AT HILLSDALE? WAYNE

April 26, 2004 - Cheney and Marion County - I'm still the greatest fisherman that ever lived, last fall I caught a seagull and a lost lure. this year a dead fish at cheney and this last monday at marion caught a Drum (so i can beat it) and a coors beer can (so i can kick it). returned all to respective lakes except lure & beer can. on another note. Monday 4/26 am on marion. caught a couple of real nice white bass and the drum drifting night crawlers north to south along north bank of lake by cottonwood cove. would've tried more but ran out of time and the winds got too heavy

April 25, 2004 - Clay Center - Republican river - Broughton Bridge Area (4/22/04) FISHED FROM 2 PM TO 6 PM USING A #5 WEIGHT FLY ROD AND A 6 LB. LEADER WEARING CHEST WADERS ,STANDING IN 3 TO 4 FT. WE CAST INTO THE DEEPER SIDE OF THE RIVER AND MEND THE LINE WITH CURENT.CAUGHT 5 WIPERS ALL ON A BLACK AND RED HAIRED WOOLY FLY WITH A #8 HOOK ,
THE WIPERS ALL WEIGHED AT THE 7 POUND MARK, WHAT A BLAST.
THE WHITE BASS ARE ALSO GOING FAIR ON MEPPS AND ROOSTER TAILS AND JIGS.
IF YOU FLY FISH GET THEIR BEFOR THE NEXT RAIN FALL AND HANG ON.
TIGHT LINE CHUCK
April 25, 2004 - Glen Elder and Wilson - Fish glen elder this moring April 25 Fish the causeway for two hours with two fish for three people. NOT GOOD. Went to Wilson at noon the same day and had two crappie and one large mouth..This was 9 hr of fishing for three people.plus 220 mile not a good day will go Monday and let you know how we did... Bob Moore
PS use night crawlers for walleye with no luck

April 24, 2004 - Harvey County West - Was fishing off the floating dock at Harvey County West Park Across from the swimming pond on Saturday April 24 with my son Ryan who is 5 and a couple of his friends ,Dan & Dylan .The weather was cool the sky partly sunny and the wind changed directions about every 30 min.
I did not think it would be a good day for fishing but the kids wanted to go and I was really surprised at the outcome.
I caught 4 nice Channel Cat using liver and Dan caught 2.
but the real surprise was the fun the kids were having .They were using the smallest hooks I had in the tackle box and worms and catching perch like crazy. I liked pulling in the catfish but it was as much fun to see the kids catching them perch They would no more then get there line in and they would have another the action was so intense they did not get bored It was great fun.We lost track after 35 or so on the count and I told the boys to toss them back on the other side of the dock as I thought they had to be catching the same ones but never found one they had hooked twice. It was a great day

April 22, 2004 - Answer to Kingman SFL Question - Please inform the poster that his boat will have no problem. Just a few weeks ago a guy had a pontoon boat out on the lake, which he launched with his semi. The whole lake stays pretty consistent at four feet deep. By the rock fishing piers some spots drop to about five feet. Only place to be cautious at is trying to access the south end of the lake that has the two islands. Stay to the left and you will be okay. It gets very very shallow if you aren't far enough left. So shallow that I had to jump out of my little john boat and drag it fifteen feet to get back into some deeper water. The lake is a bit high too so that will help. Dominic
April 22, 2004 - Kingman SFL Question - Anybody know how big of boat you can get on kingman lake? I've heard its shallow. Would a 19ft deep v aluminum boat with a trolling motor be alright?


April 20, 2004 - Burns Area Creek - I caught these nice large mouth bass just north of Burns Kansas on 4-4-2004. The six pounder I caught in a creek on a ultra lite pole and the 5.25 pounder I caught in a pond that afternoon on a top water mouse. What a day. I have fished for 32 years and had never caught a bass over 4 pounds and on that day I caught 2 lunkers. I couldn't wipe off the huge grin on my face all day. Shane Eustice El Dorado

April 19, 2004 - Cheney - Went out to the dam last friday late afternoon and early evening on the 16th. Caught quite a few white perch on the flyrod. Nothing over 6 inches though. The bite seemed to quit once the sun was down though. Caught a 4
inch wiper too. Be careful that you don't confuse fingerling wipers for white perch. Look for faint stripes and body type. There were some guys out there cast netting and keeping everything that resembled a white perch. Would've been easier to explain to them to check their nets for small wiper and whites had i been able to speak they're language. Not sure how the Department desires for fisherman to dispose of undersized white perch, but i just slammed then down on the concrete real hard and kicked them back in the water for a larger fish to suck up. Make sure to bring your kids and cane poles out to help thin these fish out. andrew
April 16, 2004 - Republican River between Wakefield and Clay Center -
13th caught 12 white bass (.75 - 1.5 lb - males) using following:
1/4 oz roadrunner jig heads w/ 2 inch chartreuse w/ flakes sassy shad;
1/8 oz chartreuse maribo jig;
1/4 oz roadrunner jig heads w/1 inch yellow curly tail
15th caught 1 walleye (4 lb) & 2 white bass (.5 to .75 lb - males) all
on yellow curly tail w/ 1/4 oz roadrunner. Extremely tough conditions
as only saw 6 fish caught all day (90 year old gentleman caught 4.5 lb
walleye and one of his companions caught another same white bass &
another guy caught 1 little white bass.)
Bambi did not fair well in the meeting w/ my 83 station wagon coming
home from river on 15th. From what I could see of Bambi, 95% of meat
was not saveable (topped hill and wham! -- felt like I hit concrete
block -- hair stuck between tire & rim as well as blood soaked rim where
drove over body after striking it w/ bumper & passenger headlight
assembly.) Less than $40.00 to fix not counting what it will cost to
have headlights aimed correctly.
73
tight lines & sharp hooks
walt
April 15, 2004 - Cheney - APRIL 15, 2004. FISHED 4:30PM. TO 7:45PM. LIGHT WINDS VERY GOOD CONDITIONS. TROLLED M&M, FACE OF DAM, WESTSIDE. LOTS OF FISH ON FISH FINDER. CAME UP WITH ONE DRUM. LITERALLY MILLIONS OF SMALL FISH ON THE FISH FINDER ON THE FACE OF DAM IN 15 - 20' OF WATER. MORE THAN LIKELY WHITE PERCH. WHAT A HORRIFIC PROBLEM THESE PERCH HAVE DONE SO FAR ON THE LAKE. THESE GAS PRICES ARE ALSO HORRIFIC. $30.00 TO FILL THE BOAT. ANOTHER $30.00 TO PUT A 1/2 TANK OF GAS IN THE TRUCK. WATER TEMP. 55 AT DAM. 63 AT M&M. GOOD LUCK THIS WEEKEND IF YOU ARE HEADING OUT. MARK.


April 15, 2004 - Winfield City Lake - Here's a fish story for ya. Fished Winfield City Lake Wednesday afternoon. Waded the coves flipping a rapala floating minnow, catching the occasional white bass. About 6 I was almost ready to go home and I decided to try one point one last time. The minute the fish hit I knew it was a flathead. Heavy, nearly impossible to move, and slow steady drag rolling off my reel. The next 30 minutes were probably the most fun I've had in 40 years of fishing. I was using only a 4 foot ugly stick with 6 pound test, so all I could do when he turned to swim was hold on and pray he didn't take it to the knot. After half hour of back and forth, I finally drug him up to the bank, and as I reached to get the lure out it fell. Was hanging by a thread. One more turn of the head he was gone. Brought him home and weighed him: 52 pounds. Gave him to a friend who said he thought he got nearly 30 pounds of steak off the fish. Still can't find any crappie here in Winfield but the wipers and white bass are hitting. I caught an 8.4 wiper the day before Easter, if you recall it was cold, drizzly and windy that day. Those are the days I seem to do the best. As i type this I'm listening to 20 mph winds out my window, which tells me I shouldn't be here, I should be fishing! Randy
April 13, 2004 - Question on White Perch at Cheney - Hey Anglers!
I was hoping to go fly fishing for white perch out at Cheney this upcoming
friday and was wondering if anyone could reccomend an area that might hold a
decent amount of white perch near shore. I've heard that the east side of
the dam and the river are holding quite a few these days. Was hoping to try
to catch them on streamers in fairly open areas so i'm not getting tangled
up on the back casts. Thanks for the advice. andrew
April 13, 2004 - Coffey Co. - Watched the weather for Monday and decided it would be best to head east. Heard reports that Coffey Co. was really hot so I checked the local conditions at Burlington and seen the wind was 5-10 mph for at least an hour, so I thought it would be safe to venture east for the 2 hour drive. Arrived at the lake around 1:00, and after seeing no trailers at the ramp, I knew I was in trouble. Looked at the water and didn't even see a whitecap, but I knew they had the lake shut down. Went in the office to verify my worst fears, and yes, to them, it was way too windy. All I could do is look at them and know they obviously have never stepped foot in a boat. All I could remember about the lake is that they have two time periods for which they impose wind restrictions. From Oct. 15 to Apr. 15 differs from Apr. 15 to Oct. 15 due to water temps. I looked at their wind meter and for nearly two hours, the wind speed was well below the limit, so here I am wondering why in the hell I am not out on the lake catching fish after fish. But they told me it was to their individual discretion whether to allow anyone on the lake, period! One guy told me that is was way too rough to have a boat on the lake, so be happy and either go to Melvern or fish from shore. It was hard to understand his reasoning, adding to the fact that the wind was out of the east! So being upset about traveling 2 hours with high expectations and not being able to fish like I would, I told him to buy his own boat and venture out there and explain to me why it is too rough to fish! Then I graciously went down to the dock area and decided to fish and wait for dead calm conditions. I noticed the guy who would not let me go was done with his shift and left. Minutes later, the next guy in line came down and told me to get a pager and go out and fish. With about 2 hours to fish, I figured I could at least catch a few. Made it out towards the dam, and caught 10 walleye from 16-20 inches, 1 15" crappie, 1 nice blue cat, and a white. Fish were biting really well with water temps close to 58. Went to check in and thanked to man for letting me venture out over the 5-6" waves. He told me it would be a very good idea to call ahead next time. He said regardless of weather conditions, each person in charge of the check-in station has different views on if the lake is fishable or not. So the main point of this article is for those who have fished Coffey Co. before, the rules have apparently changed. It seemed before they used to go strictly on wind speed and direction, but that is not the case anymore. So for future reference to everyone, please call their office before you leave to avoid the problems I ran in to. Lucky for me, I still caught what I was after, but who knows how many more I would have caught given a couple more hours. Stauf
April 11, 2004 - Clinton - We went fishing at Clinton Saturday (4/10) evening and caught 6 walleye in the spillway. The total weight was about 28#. Caught them on Road Runners. Dave Costello
April 11, 2004 - Pratt County - I went fishing today (April 10, 2004) at Pratt County Lake. Even though it was a cold out and it occasionally sprinkled, I decided that I still wanted to go fishing. So, I got there and walked out onto the land mass that goes all the way out into the middle of the lake and I fished for two and a half hours on the south side. I ended up catching three largemouth bass and four green sunfish. The bass were between 14 and 17 inches. That was the best bass fishing that I have done at Pratt County Lake. Usually, at Pratt I only catch catfish and green sunfish and maybe one bass. So, for me it was a good day. Jeremy
April 10, 2004 - Marion - Well my buddy and I played a little afternoon hooky Wednesday and slipped up to Marion for a little walleye fishing. No walleyes on the flats but did manage to catch 5 or 6 wipers and whites on jigs and road runners. Couple of nice ones. Anyway, wish I had more to report but beats getting skunked. Till next time. Big T

April 8, 2004 - Watershed in Butler County - 4/7/04 watershed butler county
Went out on the evening of the 7th with my father in law for a quick trip for bass. My father in law caught 2 small bass on a white zoom fluke. I caught 13 bass on a bitsy bug. I finally caught my first really nice bass of the year. She weighted in at 5.2 and was caught in shallow water and full of eggs. Won't be long and they will be on the beds.
travis swift@farmersagent.com
April 8, 2004 - Cheney - Besides Jesus that would be me. Here's why. this last sunday My Son, a buddy from work and Myself went to try and get some walleyes at cheney. as luck would have the wind changed saturday night so fishing wasn't all the whooppee. My son caught a 20 inch wiper south of the island. we were trolling. my buddy caught a white perch (trolling) I also caught a white perch trolling. The real feat of the day was when i reeled in a dead fish. I don't know too many fisherman that can catch dead fish. we had been trying to drift but, the wind didn't co operate and when i reeled in my plastic worn lo & behold a dead white perch was hooked throught the lips as if he had actually bit it. he was bloated and decaying, but, yet he had enough strength to eat on. happy fishing everyone. ron
April 6, 2004 - Kingman SFL - Fished this lake today in hopes to catch a fish. It looks like the bite is ready to go. Vegetation is starting to grow. I had my waders on and started my day with a storm two inch shad. Well found out that was a good choice. Missed one nice bass from the bait.. got spit out. Next I found a crappie patch and caught a few crappie there that weren't that small either. Then I caught my first northern pike, which was about 20 inches. I saw the parks guy roaming about so I knew I shouldn't travel too far because he was going to eventually get to my side of the lake. He told me that the color of choice for bass is red. I switched to a red senko. And I had a good hit from a bass. I kept on fishing and caught another pike on the senko. It started to rain and I didn't come as prepared as I usually do.. my windbreaker became too wet so I sat in my car for a while. The rain calmed down and I went back out... Two other guys were there fishing worms none of us were having luck. I think the bass bite changed so I changed lures. I went to a shallow diver crankbait in crawfish pattern. Finally caught another bass. The wind vanished and the lake became very very calm. I tried a buzzbait since I kept on seeing bass jumping. But I think my buzzbait couldn't go slow enough. I was wanting to try a popper or something similar, but I decided that I should call it a day. The weather is hitting prime fishing weather for fish as well as yourself with being comfortable. Dominic
April 6, 2004 - Derby Area - fished the Derby area small lakes and caught a few stocked catfish on worms and berkley catfish bait. seems they are hitting pretty good and should get better. peace!
April 3, 2004 - Question on striper fishing from Arizona - Hello maybe you are your readers can help fishing for stiper and getting plenty of small ones but what what about the larger ones. see them on the electronic just cant get the bite. been using anchovie on trbble hook. and sassy shad trolling .need help thanks Tony.. If you have some hints, email Kansas Angler Online and we will forward to him in addition to posting on this site.


April 3, 2004 - Wilson - Jack Hoskinson Madd Jack Striper Guide - I haven't posted a report for some time as I had been waiting to catch some bigger fish. We didn't catch allot today but did catch this 27 # striper fishing live bait in shallow water in the upper end of Wilson. The last few days I had been pulling a few stripers from this same area and had a client loose another big fish a couple days ago. All the fish I have been catching are in 6 feet of water or less. So sharpen your hooks, change your line the big boys are on the move, Good Luck, Madd Jack
Source: Kansas Anglers like you. Send us a report.
Back to Current Reports
Reports for 2004 September - December | July - August | April - June | January - March
Reports for 2003 September - December | July - August | April - June | January - March
Reports for 2002 September - December | July - August | April - June | January - March
Reports for 2001 October - December | July - September | April - July | January - March
Reports for 2000 October - December | July - September | April - June | January - March
Back to Current Reports | Kansas Angler Home Page
Reports for Kansas | Colorado | Missouri | Nebraska | Oklahoma | Texas