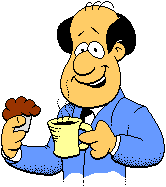 Fishing Reports
Kansas Fishing Reports
Colorado Fishing Reports
Missouri Fishing Reports
Oklahoma Fishing Reports
Nebraska Fishing Reports
Texas Fishing Reports
Reader's Nook
Latest Angler News
Current Angler Articles
Kansas Angler Archives
Angler's Academy
Fishing and Tackle Tips
Tackle Manufacturer Tips
Lure Making Tips
Club Corner
Kansas Fishing Clubs
Tournament Schedules
Kansas Tournament Results
Tournament Trail
Tournament Organizations
Kansas Fishing Clubs
Tournament Schedules
Circuit Tournament Results
Success Stories
Fishing Photo Gallery
Bragging Corner
Anglers Sharing Stories
Kansas Angler Info
About the Angler
Advertising Information
Contact the Angler
Angler Links
Tackle Manufacturer Links
State Departments of Wildlife Links
Other Links of Interest
Be sure to refresh your browser to be sure
you get the latest information.
For information on these tournaments please contact
Mark Montgomery at m158@hotmail.com
402 West 11th
Cozad, Nebraska 69130
308-784-5012
Schedule
May 5, 2001 - Elwood Res. Elwood Nebraska
June 2, 2001 - Gallager Canyon, Cozad Nebraska
July 7, 2001 - Harry Strunk Res, Cambridge Nebraska
August 4, 2001 - Harlan County Res, Alma Nebraska
Sept. 8, 2001 - Johnson Lake, Lexington Nebraska
Results
August 4, 2001 - Harlan County Res, Alma Nebraska - When the cold winter winds and temperatures arrive this year, the angers that fished Harlan County are going to be wishing that they could go back in time to that night. What a beautiful night to be on the water, with a full moon, light winds, and temperatures in the upper 60's to low 70's. As an added bonus the fish were on the bite. The father and son team of Tim and Brad Buerer, of Harvard came to the weigh-in with a big bag of fish that went 58 lbs. 14 ozs. They also added to their winnings with big fish (Brad said he caught) that went 12 lbs. 14 ozs. 2nd place went to the team of Tom Sutliff and Marty Vlach of Grand Island with a nice stinger of 46 lbs. 10 ozs. That just edged out the team of Chris and Matt Hunke of Cozad who finished in 3rd with 46 lbs. even.
We want to also say a big THANKS to Bruce Beins, and all his fine people at North Shore Marina for letting us use his Marina for our weigh-in.
Our last tournament of the year will be held at Johnson Lake September 8th. Pre-registration will be held at Lake Shore Marina. Please take the time to stop by and thank our sponsors, Lake Shore Marina of Johnson Lake, LIL' Country Meats & Produce of Cozad, Wheels and Deals of Lexington. Also for tournament results take time and visit www.nebraskaoutdoorseries.com and www.kansasangler.com
July 7, 2001 - Harry Strunk Reservoir - The phrase hotter then a firecracker was a perfect fit for the July 7th tournament at Cambridge. With temperatures hovering around the century mark at 8 pm, 34 anglers headed out to find their own "Hot Spot" on the lake. By early morning the temperature had cooled down a little but not the fishing. 14 of the 17 teams weighed in over 230 lbs for their efforts. 1st place went to the team of Kevin (pink pants) Topinka of Cozad and Darin Norby of Farnam with a big stringer of 42-12, 2nd to brothers Bill and Bud Kruger of Cambridge with 39 lbs. even, and 3rd to Kevin Allen,and Carl Engle of Cozad with 31-6. Big fish honors went to the team of John Kniggel and Gary Pike with a 13 lb. fish.
The next stop will be at Harlan County August 4th, we hope to see everyone there. Again please take the time and tell our sponsors THANKS for their support. Lake Shore Marina Resort of Johnson Lake for the 1st place plaques, Lil' Country Meat & Produce of Cozad, and Kansas Angler (kansangler@aol.com) for helping us make this possible.
June 2, 2001 - Gallager Canyon - One would think that with more fishermen you would have more fish. That was not the case however June 2nd at Gallagher Canyon. The night started out with partly cloudy skies and temps in the upper 60's. By 2:30am. the skies clouded up, and storms dumped around 11/2 inches of rain on everyone by 6am. Even when the weather doesn't cooperate there is always a team that manages to figure out how to put fish in the livewell. The team of Greg Portiner of Cozad,and Kerry Thurn also of Cozad finished in 1st, they also landed a 4lb. cat for big fish of the tournament, 2nd went to the father son team of Carl Engler the 3rd and Carl Engler the 4th also of Cozad,.and 3rd went to Mike Schilling of Lexington, and Paul Zerr of Kearny. We hope to see everyone at Cambridge July 7th. We also would like to thank the sponsors that help to make this possible. Lake Shore Marine Resort of Johnson Lake for the plaques for each tournament,LiL Country meats of Cozad for the meat snacks that they give to us at each tournament, Randy's Collectibles,and Used Cars of Lexington the knives that they supplied for door prizes,and to www.kansasangler.com for giving us the opportunity to post all of our tournament and results on their web site. Thanks

May 5, 2001 - Elwood Reservoir - With rainy skies, blustery winds,and cool temperatures we managed to find 9 teams that were willing to battle the elements to try and put together a winning stringer at Elwood this past weekend. All but one team stayed the entire tournament from 8pm to 8am.1st place went to the team of Bill and Jim Jorges of Elwood with 24lbs. 2ozs.2nd to Craig Stephens of Riverdale, and Kevin Allen of Cozad with 19lbs 4ozs. they also had a 9lb. 4oz. cat for big fish, and 3rd went to Mike Schilling of Lexington, and Paul Zerr of Kearney with 18lbs. 6ozs. We hope to see everyone at Gallagher's June 2nd. Thanks Bill
Links to the Latest
Kansas Tournament Results | Tournament Circuit Results
Issue of The Angler | Bass Anglers' Network Radio Program