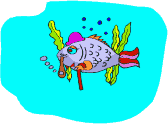 Fishing Reports
Kansas Fishing Reports
Colorado Fishing Reports
Missouri Fishing Reports
Oklahoma Fishing Reports
Nebraska Fishing Reports
Texas Fishing Reports
Reader's Nook
Latest Angler News
Current Angler Articles
Kansas Angler Archives
Angler's Academy
Fishing and Tackle Tips
Tackle Manufacturer Tips
Lure Making Tips
Club Corner
Kansas Fishing Clubs
Tournament Schedules
Tournament Results
Tournament Trail
Tournament Organizations
Kansas Fishing Clubs
Tournament Schedules
Kansas Tournament Results
Success Stories
Fishing Photo Gallery
Bragging Corner
Anglers Sharing Stories
Kansas Angler Info
About the Angler
Advertising Information
Contact the Angler
Angler Links
Tackle Manufacturer Links
Departments of Wildlife Links
Other Links of Interest
Kansas Angler Online Sponsor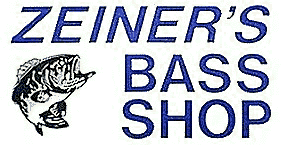 Send in your photographs and success stories to be included in The Kansas Angler Photo Gallery and the Bragging Corner. You may email them or send hard copy to the address below.
If you are in Wichita, you may drop them off
at Zeiner's Bass Shop at 737 S. Washington. #6
All bragging corner stories are now being put on fishing reports from anglers according to the state they are from
July 5, 2001 - On May 29 1999, I was eight years old, fishing for bass when a 9lb. 02z catfish hit a gray twister.
ps. It put up a good fight. It took 5 minutes to get it in.
Cale Renollet
Feb. 14, 2001 - Strip Pits North of Oswego - Submitted by Robert Williamson - I had the day off for my birthday. Yes, I'm a Valentines baby. The day was cool, damp, and dreary. Me and a buddy of mine decided it would be a good day just to go fishing. After loading my boat, we headed out. We was on the water at noon, caught our first bass about fifteen minutes later and was ready for a great day. Then the weather changed. It went from 60 to 40 degrees in about five minutes and it started to sprinkle. Not giving up we
switched to spinnerbaits and went on. At 1:00 we was about to give up. ONE
MORE CAST. A fallen tree, it looked good. My buddy casted on one side, I
casted to the other. The next five minutes was pure heaven. We had a
double. Two 6 1/2 pound largemouths. The biggest I've ever caught in the
pits. 23 inches long, 18 inch girth, it looked like a big football. What a
birthday!
May 16, 2000 - Lake Wilson - After a great deal of debate, me and a friend decided to give a once in lifetime birthday gift to our friend "Bubba" by hiring a guide to go fishing on Wilson lake. While the forecast remained doubtful, we had high hopes for a decent day and we were not disappointed. The wind
picked up to over 25 mph when we arrived to me our guide Madd Jack, and
he recommended a likely spot on the bank to try our luck. I have never
had much luck at Wilson bank fishing, but Madd Jack put us on a school
of striper that had us hopping for at least 2 1/2 hours reeling in
fish. By the end of the day we had caught 12 stripper in the 7 pound
range, and missed a few more that would have gone that high if we had
landed them. It was, to say the least, a great day to remember; thanks
Jack.

Saturday, June 19, 1999 Bultler County SFL Submitted by -
Good channel cat on whole live shad or shad sides. Also on small perch
and believe it or not, on big tadpoles caught by the dock. Also hooked what
had to be two big flatheads,but they put me in a snag in front of the dock.
Average size of channels from 7-10 pounds, a few bigger.
Monday, June 14, 1999 Bultler County SFL Submitted by Dave Carney, Derby - Caught 2 largemouth bass on southside (one was VERY
nice), also alot of sunfish. All fish cautht on nightcrawlers exept the
smaller largemouth that was caught on a gold fish. At 10:30pm had to
move the north side as the Brady Bunch showed up late & decided that they had to set up camp 10 feet from where we were fishing, even though there
were many available campsites. No luck at all on the north side.
Minnows, goldfish, and doughbait were all generally unproductive.
Nightcrawlers were the meal of choice.
Kansas - Butler County State Lake Friday/Saturday, May 14/15 Submitted by Mike West, Wichita Me and several friends spent Friday night and Saturday morning (14-15 May) cat'in and bass'in at Butler County SFL. Channel Cat are very active and very big. We caught several cats over 6lb on stinkbait. Biggest was 14lb15oz caught on chicken liver. The cats are active everywhere on this lake. Most active on the South side. Bass fishing was pretty good Sat morning. I caught 9 (2 were 19" , 6 were over 15" , and a 14") I also caught 4 bluegill. I threw allot of different lures...although the majority were caught on topwater. I'm going back this weekend!
Kansas - Kingman County State Lake Sunday, May 9, Submitted by Bob Dashiell Wichita I returned to Kingman this a.m. arriving about 9:30. In an hour and a half I caught only 3 bluegill-2 large 1 small. Traveled to a watershed pond 2 miles west of State Lake in the wildlife area and caught 1- 12 inch bass on a blue plastic worm. A couple joined me there and caught 1 bluegill and 1-14 inch bass. Only saw one other bass caught at Kingman, a 12 inch. Overall very slow.
Kansas - Kingman County State Lake Saturday May 8, Submitted by Mike West & Danny Barbour, Wichita Fished Kingman SFL most of the day on the 8th of May, from 2pm to about10pm. I caught 19 largemouth and five bullfrogs. My buddy caught 23 bass and 5 frogs....we almost put a bet on the next bullfrog! The fishing was truly excellent. Kudos to the Fish & Game Dept. They did a great job on this lake. Although the majority of the bass were under 18" we still had a lot of action. I missed a monster on the north side, must have been a Pike. The bass hit almost anything you could throw at them....as long as it was top water and slow. I'll definitely return.
Kansas - Kingman County State Lake Saturday, May 8, Submitted by Bob Dashiell Wichita Spent much of Saturday eve @ Kingman and caught 3 large bluegill and lost 1 bass about 14 inches; 1 bluegill and the bass on nightcrawlers and two bluegill on 1/16 oz yellow Rooster Tail. The bluegill are all along the south bank in about 18 inches of water and along the SE corner up to thefirst fishing pier. All are very slow to take anything and fishing for them is very frustrating. You can see lots of fish (bass and bluegill) in the shallows but can't get them to bite. I was using 4 lb test on ultralight spinning so the ones I did catch were really feisty. Switched to a blue metalflake worm on 14 lb test but couldn't get a hit. Saw a few small bass caught but overall the bite was slow. I plan to return Sunday a.m. and try again. This time I'm going to try a fly rod and fish in waders. Will give you an update Sunday late.
Kansas - Big Hill May 2, 1999 Submitted by Ed Hampton For those that fished Big Hill Saturday and returned on Sunday, we all found out how drastically a lake can change in one day!!!!! Lots of big fish Saturday from one end of the lake to the other...Sunday you were lucky to find a bite!!!
Most of our fish were taken on spider jigs Sunday but you had to really
stay on your toes because the bite was really quick..most of the fish Harry (my non-boater) and I caught were on the main lake, while Brians came from upriver in the mud.
Kansas - Walnut River/Winfield City Lake May 1, 1999 Submitted by Bryan River very turbid in the 50s. Some drum being caught. Water has not got high enough for the dam at Ark City to be crossed by crappie. Cold front slowed the bite at the city lake. The streams in the area are promising, they're warm and shallow. Fish are active. One must go into the stream to cacth prespawn crappie. The walnut was 15 above the banks a few day ago. Temperature has to rise a few degress to start spawn.
Oklahoma - Ft. Gibson May 1, 1999 Submitted by Timothy I was just reading your fishing report for Oklahoma last updated 4-27-99. The report says that Gibson is only 3 ft. above normal, but it is over 20 ft. above normal. The water is flooded up to about 10 - 20 ft away from the highway. All of the campgrounds and boat ramps are completely underwater. However, we were able to fish just off of the navigation channel into coal creek. The navigation channel seams to be around normal. We didn't catch anything, but the tip is that crappie are biting despite the poor weather conditions and high water.
Kansas -Woodson County State Lake (Lake Fegan) - Submitted by Dan Washburn-Baldwin City, Kansas April 23-24, 1999 Fished everthing in the box for 4 hours with no success. Switched to 1 inch rattletrap on ultrlight tackel and caught 5 bluegill (not red-ear hybrids), three 14 inch crappie, 1 smallmouth Bass at 16 inches, 7 largemouth under 12 inches, and I lost count at 17 Largemouth Bass between 12 and 18 inches, most were at 16 inches. I alternated with other large lures but failed to catch with anything longer than an inch and a half in length. My right arm is sore and the crappi and bluegill cooked up great. Please practice and promote catch and release.
Kansas - Big Hill April 3, 1999 Submitted by Ed Hampton - The SEK Hawghunters held their second tournament of the year April 3rd at Big Hill Lake. This was the second tournament weekend in a row for Big Hill and did it ever produce. Last weekend the Cherryvale bassmasters tournament took 22 lbs to win, the third it took 18. Both of these clubs "paper" fish and I guarentee the weighins on paper were alot lighter than the actual weights. The Hawghunters had 5 fish measuring over 20", 6 over 19", and 4 limits out of 6 boats.
Almost everyone reported that if you found an area holding fish their were alot of fish in that area, most of the fish caught by the first place
finisher came in a small area in the creek, while most of the fish of the
second place finisher came in a 50yd area mid lake.
The lake is fighting trying to warm up with main lake temps around 50 and creek areas can be found as high 68. Water conditions vary from clear in the main lake to muddy in the creek, but the lake is down around 4 ft. and it looks like a different lake with water levels as low as they are (be careful!!).
Just a little side note, the crappie are hitting big time but at night!!
Three boats took a reported 100 fish each after midnight over the weekend but nobody could find them during the day?? Also, Big Hills white bass population has really taken off, they are all over crankbaits in areas north of the bridge, believe me, we caught 9 out of one area during the bass tournament, most in the 3/4 to 1 lb range with 1 over 2lbs.
Fishing Photo Gallery | Anglers Sharing Stories