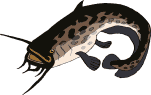 Fishing Reports
Kansas Fishing Reports
Arkansas Fishing Reports
Colorado Fishing Reports
Iowa Fishing Reports
Missouri Fishing Reports
Nebraska Fishing Reports
Oklahoma Fishing Reports
Texas Fishing Reports
Reader's Nook
Latest Angler News
Current Angler Articles
Kansas Angler Archives
Angler's Academy
Fishing and Tackle Tips
Tackle Manufacturer Tips
Lure Making Tips
Club Corner
Kansas Fishing Clubs
Tournament Schedules
Kansas Tournament Results
Tournament Trail
Tournament Organizations
Kansas Fishing Clubs
Tournament Schedules
Circuit Tournament Results
Success Stories
Fishing Photo Gallery
Bragging Corner
Anglers Sharing Stories
Kansas Angler Info
About the Angler
Advertising Information
Contact the Angler
Angler Links
Tackle Manufacturer Links
Departments of Wildlife Links
Other Links of Interest
| | |
| --- | --- |
| 50 years in Wichita | See Zeiner's online catalog. New items are being added regularly. |
Click here for Zeiner's secure online catalog
Help keep others informed by emailing fishing reports to us. Include your name in the message part of your report if you'd like to receive credit for the report.
KS and OK Corps of Engineers Lake Levels | Wichita Lake Info
BASSMASTER'S 40 page 2003 Tackle Guide is available free at Zeiner's
Three Way Rig Instructions
December 11, 2003 - Striper News - Tonight on the Outdoor Channel Striper Fishing USA at 9 PM NSBA will broadcast the first of 2 parts of this years Lake Quachita Region III championship. I haven't seen the footage but there were 4 Kansas teams there and you are bound to see someone you know. The winning fish of 43 # was video taped being caught so I am sure there will be some exciting action. The second half will be broadcast next week. Here is the show schedule for this week. Mon Dec. 22, 2003 9:00 PM Wed Dec. 24, 2003 10:00 AM Sat Dec. 27, 2003 8:30 AM The next weeks schedule will be at the same day and time. Merry Christmas to All, Jack Hoskinson

December 11, 2003 - El Dorado - i was talking to a guy that works at shady creek and he told me that they plan to lower the lake level an additional 3 feet or so to try and freeze the zebra mussles that are close to the shore line.
December 10, 2003 - El Dorado - I saw a rumor on a Texas fishing bulletin board that said El Dorado Reservoir was going to be drained way down to try and eradicate some of the Zebra mussels. Anyone know if there is any truth to this? Thanks,
Kelly
December 9, 2003 - National Striped Bass Championship Lake Lanier, Georgia Dec 3-6, 2003 Gina and I have just returned from Lake Lanier and despite the fact we didn't place in the money we are both happy and had a fantastic time. Traveling 1100 miles to the southeast we had expected warm weather but of course we took clothing for any conditions and it is good that we did, the high temperature on the warmest day was only in the 40's, but we still felt lucky with that as a blizzard was rolling to the north of us! The first day prefishing we caught lots of stripers with the biggest weighing 17# we also got into a school of bass that kept us busy for a short time until we moved off of them. Prefish day 2 I woke up to freezing rain and ice covering the boat and all, with the numbers and size of fish we caught on day 1 I decided to stay in where it was warm and rest up for the tournament.
Tournament day one, It was cold and raining headed to the area in the Little River where we caught the 17# , caught a few fish 8# biggest first few hours, moved back towards the main lake, birds and loons working. Stopped and fished this area and boy did we have a blast several fish on at the same time, broke one off, put our big fish for day one in the tube 13.5 #.
Day 2 went back to the area we caught the 13.5 and fished it for several hours, no luck, the weather had change from cloudy to sunny but the temperature were still in the 40's fished hard all morning without a bite. Moved back to the area we caught the 17# lots of fish but no bites, decided to wait them out, finally caught a 7# which was the only fish we put in the boat on day 2.
We ended up in 47th place out of 91 teams and 312 of the top striper fisherman in the USA, not as good as I expected but that's fishing for you. If you didn't try and qualify to fish this tournament all I can say is that you are missing out on a class act! National Striped Bass Assoc. President Warren Turner and his crew went the extra mile on every occasion to make sure all was in place for this event. Warren has some great plans for next year for all regions and is giving his all to promote and make region 3 bigger and better.
This is my first year fishing this circuit and I have already learned allot and made a bunch of new friends which is what its all about anyway. Even if you don't want to fish tournaments the NSBA magazine is full of info. that even the veteran striper fisherman can use! So join NSBA www.fishnsba.com if you want to know more about striper fishing it is well worth every cent! FISHON, Capt. Madd Jack Hoskinson
November 30, 2003 - Cheney - OUR ANTICIPATION WAS HIGH ALONG WITH THE WIND. BUT THE FISH WON THIS DAY. TROLLED ALL OVER THE LAKE. FOUND LOTS OF FISH. NONE SCHOOLED UP. IN DEEP WATER 25' +. MANY IN FRONT OF M & M. AND THE DAM. ME AND MY FISHING PARTNER FISHED 10AM TO 2PM. NO FISH.

MY BEAVER LAKE TRIP WAS RAINED OUT. DROVE ALL THE WAY TO THE LAKE A DAY AHEAD OF OUR GUIDED TRIP AND THE COLD FRONT AND WOKE UP TO THUNDERSTORMS WITH HEAVY RAIN. WHAT A BUMMER. DID THE SCENIC DRIVE AROUND PART OF THE LAKE. NOTHING ELSE TO DO. IF YOU HAVE NEVER BEEN TO BEAVER, I DON'T KNOW HOW TO DESCRIBE IT. IT'S NOTHING LIKE KANSAS. DID NOT WANT TO COME HOME. MARK.
November 29, 2003 - Marion Reservoir- The fishing on Broken Bridge is getting good. Went out last night and caught 20 white Bass, but small. I was using a Blue and Silver Castmaster 1/16 oz and a 1/32 oz Orange and Silver Swedish Pimple. There has been some really nice crappie being caught on small blue and white Tube Jigs. Saturday morning went out and caught 5 Crappie and about a dozen White Bass, on small Spoons. There is alot of small White Bass in the River and the Crappie Fishing should be picking up.
November 21, 2003 - Respond to Mike E. - WHAT A STORY MIKE. I'M REALLY PUMPED NOW. HAVE NOT BEEN OUT SINCE OCT. 19. BUT THAT'S GOING TO CHANGE. HEADING TO BEAVER LAKE SAT. AND SUN. CAN'T WAIT. REPORTS ARE OVERWHELMING NUMBERS OF STRIPERS 20-25 LBS. LIMITS BEING CAUGHT DAILY. MIGHT HAVE TO FIGHT THE SNOW COMING HOME SUNDAY NIGHT. HOPE THAT FORD DON'T BREAK DOWN.
...
I'M PLANNING ON CHENEY DURING THANKSGIVING WEEKEND. I'LL LET YOU ALL KNOW.
...
YOU HAD ME GOING TILL I REACHED THE 30LB. WALLEYE. HELLO. MARK.
November 20, 2003 - Fall River - I went crappie fishing on a bridge over Fall river 11/20/03. I was fishing next to a big brush pile with minnow and a jig. I was catching a hand sized crappie about every 10-15 minutes or so, no keepers all day, and a few 12"-15" large mouth bass and a few white bass. While I was pulling a small crappie out of the water I saw a shadow under him. A few small crappie later when I am pulling one out of the water I see this giant bass coming after my crappie!!! By the time I could react the crappie is out of the water and the bass went back down. I asked the guy next to me if he saw it and he didn't. So I got my bass pole and worked the brush pile with a jig and pig with no luck. A few crappie later, and the guy fishing next to me was watching this time, I am pulling a small crappie up from the 10' or so bottom with a small bend to the pole and then it really bent over, he had my crappie in his mouth!!!! With my pole bent over and me pulling he let go and the crappie shot up out of the water and that big bass came out of the water after it. he came completely out of the water. I couldn't get him to take a jig and pig so I decide to try a big plastic worm so I rig my bass pole up for it and about that time I catch another small crappie and a light bulb goes on in my head, If it is crappie he wants... I used the worm rig I had ready, hooked the crappie through the mouth and dropped him next to the brush. It wasn't more than 5 seconds and BAM the fight was on. I have no idea how long it took to land him but I did. He weighed 5lb 15oz. Not my biggest but no question about it he was the most exciting. After I got that crappie eating monster out of the water I caught one small crappie after another for an hour or so. They were liberated from the beast. Before, one would sneak out every now and then and grab my minnow, after the beast was gone they were in a frenzy. A little after dark they just shut off completely and I went home. What a trip. About half way home I started wondering what made those small crappie just shut off like that. 40lb flat head maybe? Well, tomorrow is my day off, any guess where I will be? I think I will keep a pole baited with a small crappie under a big bobber. BTW yes it is legal to use crappie for bait, any fish you legally catch can be used for bait. Danny C
November 20, 2003 - Cheney - Today was another day to remember! I fished from daylight to dark and had myself a wonderful time! Gorgeous weather, and warm waters made for a fantastic trip. I started fishing off M&M point, on my favorite hump, and caught probably 49 Stripers and about as many LARGE Wipers. These fish were HUGE!!!! I caught a 93 lb Channel cat, and lots of Walleye from 20 to 30 lbs! When my arm got really tired from all the reeling, I found myself on the cover of Bass Masters Magazine, and I really dont know why, since I could care less about Bass Fishing!, Everywhere I went, people would say arent you that guy who catches all those World Record fish? I would just say yep! Thats me!, after signing 100's of autographs, I decided to go home, and when I pulled My Rather Large Bluewater yacht off Lake Powell, and Headed off to the airport to my learjet...to take me to my beautiful mountain Home in Oklahoma.... I WOKE UP! Doggone it! I hate dreams like that! Hope somebody out there is catching fish, cause Im sure NOT!!! MIKE E.
November 20, 2003 - Kanopolis Spillway and Seep Stream -
Temp: 54 degrees
Wind Chill:
Humidity: 43 %
Dew Point: 32 degrees
Barometric Pressure: 29.78 (falling)
Wind Speed: 10
Wind Direction: S - SSW

Arrived about 1200 hrs. Fished for awhile around the seep stream dam with no results. Wandered down to the spillway for a change of luck. Three casts (Mini-FAT A & # 5 Jointed Rapala) and 3 largemouth bass (largest was 12 inches and full of eggs.) Lost 2 Mini-FAT A's to suspected wipers being that I could not manuever them with 4 lb test line. Wandered back up to the seep stream and caught limit of rainbows on rainbow coloured rooster tail w/ gold blade & Strike King Bitsy Pond Minnow. Went back down to Spillway looking for those nasty wipers or whatever broke me off and only managed to catch a 14 inch largemouth (also full of eggs) before it got too dark to see what I was doing. All in all decent trip - 5 rainbows for the stove and 6 largemouths of various sizes to play with :-) TIGHT LINES & SHARP HOOKS walt
November 20, 2003 - Winfield - Bless that Kansas wind! It makes for some of the best winter fishing. Waded Winfield Lake this afternoon and caught 34 fat and sassy white bass and wipers. All fish were 1 to 2 pounds. I threw a 1/4 oz. silver rattletrap and a 1/4 oz roadrunner with a 3 inch white twister tail. Any time the wind blows hard for a couple of days or more in a row, head for the windblown shorelines and points. The bait is trapped by the high waves and the whites and wipers are usually there picking them off.

Fished Marion about 10 days ago and caught 26 nice wipers trolling a 4 inch pearl white sassy shad. Most of these were caught in the northeast corner of the dam near the swimming area in shallow water. I saw something when I was there that was awesome. A flock of literally thousands of gulls. I scared them up with my boat and turned the motor off and the sound was deafening. I've never heard anything like it. Randy H.
November 20, 2003 - Question on Water Treatment on Cheney - question on the new water treatment cheney lake is going to install. i read the article in the wichita eagle a few weeks ago of the equipment there going to install to prevent the water from smelling and tasting funny. can any biologist (cheney) explain how the process will be done? any effects to the water inside the lake before it leaves the dam? any effects to the fish? also, what's the request for stocking for 2004 for walleye, wipers? any fall (2003) report of netting results of said fish?
November 20, 2003 - Respond to Tax Bill - Without divulging completely of any recourse. ask a owner of a boat that has OKLAHOMA registration. in certain situation it is not against the law. check it out carefully before you do it. you will save on that 1993 ranger about $150.00 a year. i understand completely your feelings.
November 20, 2003 - Complaint on Tax Bill for Boat Continued- Well, as it turns out, that bill was for more than it should have been. There was a penalty for over $100 for not acknowledging that I still owned the boat earlier in the year. OUCH! That hurts right in the wallet. Kelly
November 20, 2003 - Complaint on Tax Bill for Boat - Unfortunately, this is a complaint, not a fishing report. I just received my tax bill for my 18' 1993 Ranger bass boat. Over $400 for a boat that is 10 years old!!! Granted, the boat is in great shape to be this old. But, doesn't that sound a little excessive? Both of the cars I own don't equal this. If my boat was brand new, I would have an easier job understanding this... but over $400 for a 10 year old boat? Anyone know if there is any recourse action I can take? Thanks, Kelly
November 7, 2003 - Kanopolis Seep Stream-
Weather conditions SALINA @ 0958 hrs:
Fair
Temp: 44
Wind Chill: 36
Humidity: 63%
Dew Point: 32
Barometric Pressure: 30.02 F
Wind Speed: 21 MPH gusting to 31
Wind Direction: south
Arrived approx 1145 hrs @ Outlet Park. Only one other vehicle in the parking lot and he was fishing along the front of the dam around the beaver ponds. Caught fingerling largemouth bass down in the spillway area after catching limit of rainbows using F-3 & F-5 Rapalas and Mini-Fat A crankbait. tight lines walt




November 7, 2003 - Wilson- With the cold weather of the last few days the stripers and bait seem to have scattered from their normal fall staging areas! I took me awhile to find where the fish had moved to but managed to pull 2 9# stripers at the same time. We had several other hits but just couldn't seem to get the hook set! We were fishing live bait in 28 feet of water in the Minooka area! One of the stripers had a 7 inch white perch in it's stomach but still took a bait, what a pig! The picture of the large fish small boy was the winning striper at the Lake Quachita Region III National Striped Bass Championship! Sure will be glad when we start to catch them that size at Wilson again. 3 of the 4 Kansas teams that fished the Championship placed in the money, Capt.Jay Rapp Team Solar Flare from Salina lead the Jayhawkers finishing 6th or 7th, Capt. Mike McGrew, team Bushwackers with teammate Roy Posey, tied with me Capt. Jack Hoskinson team Madd Jack for 13th place! Team Bushwackers finished 2nd in the final standings in Region III way to go guys!!!!! I ended up in 6th in the 5 state Region which I didn't think too bad as I only fished 6 tournaments! Those that qualified are on the Nationals at Lake Lanier Georgia, Dec 5, 6 for big money and prizes! NSBA has bigger and better plans for Kansas next year so if your interested in fishing the largest striped bass tournament circuit in the US or just want to learn more about striper fishing go to www.fishnsba.com <http://www.fishnsba.com> or contact me Jack Hoskinson at maddjack@wtciweb.com or 785-658-3811 and I will try and answer your questions. Fish-ON
November 5, 2003 - Items for sale - hi, dont know if you remember me but i emailed several fishing reports to you over the summer.....anyway, i have to sell my boat and everything in it and was wondering if you could help me. the boat is sold but i have lots of extras that need selling. all these items are in near new condition and were only used last summer a few times:

Minn kota endura 55 lb. thrust trolling motor (very nice)
battery charger
two deep cycle marine batteries (one was $100 new)
humminbird piranha 1 portable fish finder (very nice)
anchor
fuel tank and line for evinrude motor

any help selliong these items would be great. don't know if you have a borad you could post them on or on the site. people can reach me at gregsoutfishing@aol.com for more info.
thanks,
greg

November 2, 2003 - Boat Ramps Closed at Wellington - i read the fishing report from the parks department pretty religiously and also here on the zeiners web site. last friday reports of fair to good walleye fishing on the dam was reported. with very few fisherman on the lake. so i loaded up my boat and headed down there. NO WONDER THERE ARE VERY FEW ANGLERS ON THE LAKE. THE RAMPS ARE CLOSED!!!! I did see a couple of fisherman fishing from shore and visited with them for a few minutes and it turns out that according to them THE RAMPS WERE CLOSED FOR DUCK SEASON.!!!!! There were no ducks on the lake at the time I was there and there were definitely no duck hunters there either. IT'S OK TO CLOSE THE RAMPS BUT, HOW ABOUT AN ANNOUNCEMENT SO SOMEONE FROM NORTH WICHITA DOESN'T DRIVE THE 50 MILES TO YOUR LAKE AND FIND OUT ITS CLOSED. Sorry, I needed to vent that. ron

November 2, 2003 - El Dorado - We went to El Dorado for Walleye. Nice southerly breezes, and warm temps made for a day we thought would produce some Nice Walleye. NOT!! Not one Walleye was captured on this fine sunday. However, the 80,000 fingerling Wipers are thriving! We landed 20 or so all from 6 to 8" and fat and sassy. Yeah, We caught some wipers in El Dorado! They are doing great, they just love the night crawler on the jig routine! and I caught a Small Flat head, Chris caught a small mouth Bass, I also caught a small channel cat, and David landed a drum. But NO Walleye. I havent heard of anyone catching any lately. What do they do in the fall? MIKE E.

November 2, 2003 - Herritage Park, Olathe - Hello there My name is JOE LEHMAN of OLATHE KS.
I am an Avid Angler From Jacksonville Florida & have resided in Olathe KS for about a year now.
I am lucky to have ended up in Southern Olathe KS not even 5 blocks form Herritage Park,(159th & Blackbob) & less than 3 miles from Olathe Lake & Cedar Lake.
Didnt see Herritage Park on the report, thought someone should know, most people go here for Pan-Fish, & the lake is crawling with nice size Cat Fish.
Dont mean to let the Cat-out-of-the-bag, But I have Caught over a dozen 4 to 8 pound Cahnnel Cats off of the Island in the main part of the lake.
This Island extends into the middle of the lake creating a "Narrow" or "Channel" between the 2 main bodies of water & there is always a Catfish rolling thru there on almost any day I have gone out.Cast out to the middle of the channel if possible.
With the weather temps gettin lower in October, The fish are feeding even harder, I caught 5 of em Oct 30th, 2003. It was only a high of 50 degrees.
The lake is full of Blue Gill & Crappie as well, all panfish are mostly caught off the docks & the bike path
that goews around the south side of the lake (by the main road)
Lake was stocked Oct 22 thru 24th. rumor has it they dumped in over 700 pounds of trout.
I seen alot of guys fishin salmon eggs off the shore line all around the lake.

Thanks for listening,
& Thanks for the Fishin Reports!!
Sincerely,
JOE LEHMAN
October 29, 2003 - Fishing Tackle - I was just reading through, and noticed a lot of talk about fishing tackle, and how rods make such a big difference. I want to voice my opinion- No rods are the same. You don't have to spend $235.00 on just a G.Loomis rod in order to catch fish. A G.Loomis is not necessarily going to out fish a falcon.(both are Great Rods), but a G.Loomis will be more comfortable to fish with during an 8-9 hour tournament, because they are a lighter rod. I have heard a lot of great things about the falcon, but i have never used or owned one. I own 4 G Loomis rods, and they are all IMX,and one is a GLX. They do have a lifetime warranty, but if you break one, go to KC, and take it to cabelas, and you will get it replaced for FREE. I just turned 20 yrs old, and am pretty serious about bass fishing, and a lot of people think i am stupid for having the kind of rods that i do, but they fail to realize that i am 20 yrs, and that these rods are an investment that is GARANTEED to last the rest of my life!! You can't beat it. I know a lot of people who use a berkley or shimano rods from wal- mart who catch just as many fish as anyone. Yeah a loomis, st. croix, falcon, allstar, lamiglass etc, are mor sensitive, you do not HAVE to have one. Good luck to all. RJ

October 28, 2003 - Lakeview Lake Salina -
Weather conditions: Sunny w/ high clouds
Temp: 62 degrees
Humidity: 28%
Dewpoint: 28 degrees
Barometric Pressure: 29.80 steady
Wind Direction & Speed: NNW @ 13 MPH
------------
Fished off the north bank between the boat ramp & the pier. Got there about 1700 and stayed until barely could see rod tip. Had a nibble on power bait. Nothing on Pond Minnow crankbait or # 5 Rapala floater. Fellow fishing off to my right by the pier was catching 5 to 7 inch crappies on nightcrawler. Remember the worse day fishing is better than the best day you will have at work :-) tight lines 73 walt
October 27, 2003 - Hunting question - I was wondering if anyone would be interested in posting bow hunting reports on this site as well. Alot of us are all around outdoorsman and It would be nice to hear how others are doing. We could post stuff such as any rutting activity that has been seen, rubs, scrapes etc....... Jim could you post this or are you willing to have hunting stories on the site as well?
Thanks, Bossman
Editor's Note: If there is interest in this, we would create separate pages for the hunting reports so they are not mixed in with the fishing reports. We would appreciate input from any and all of the readers of these reports.
Email us what you think or what ideas you have.
October 27, 2003 - Kanopolis Seep Stream - Took off this afternoon in search of rainbows at Kanopolis. Managed to catch 2 largemouth bass fingerlings (both may have been 4 inches long) on crankbait. Only managed to land 3 rainbows - one on Strike King Pond Minnow and the others on powerbait (missed a couple of others). Others were using power bait ( guy using it caught 2) and minnows (guy using them caught 4.) tight lines walt

October 26, 2003 - Cheney - Mike H and I left for Cheney Saturday around noon. The wind had calmed down and upon arrival we did not even see any white caps! With the recent front moving through, we felt that our best chance was for catfish. We kept an eye out for sea gulls all afternoon, but never found any diving for shad. We had hopes of the wipers and white bass would chase some shad but we did not get lucky enough to find them. On the other hand we did not do too bad with the catfish. We landed 10 channel cats with 8 of then right at three pounds, one at four and one little one at two pounds. (all estimated weights BTW) We used catfish worms and stink bait to catch every one. We were in only two feet of water and it was a blast watching the fish break the surface and roll trying to get off. (In fact a couple did get off) I really enjoyed the relaxing time I had with my buddy Mike. Thanks for asking me to go! Chris
October 23, 2003 - Marion - After 2 very slow weekends at Cheney I had to try something else. I got to Marion about 8 and was going to start down by the dam on the East side. Right away I started marking fish and in no time at all I was in the white bass and wipers. I was using the 3-way set up. With one pole a risto rap going deep and 1 pole a hot ant tot going about 12 feet. Its been a long time since I marked that many fish. I ended up with 41 whites and wipers. I had action all morning till the wind let up. There were about 6 or 7 other boats and every one was catching fish. The wipers were not big but in the 3 to 4 pound range and they hit like they wanted to take the pole out of the boat. All of the whites were nice size and all over the 3-way set up. The highlight of the day was getting 2 whites at the same time on one pole and a wiper on the other. I guess if anyone was watching me try and handle 3 fish at once they got a good laugh out of that. I never got out of that East corner of the dam. Randy

October 19, 2003 - Cheney - I LAUNCHED MY BOAT FOR THE FIRST TIME WITH A WALKING CAST ON MY LEFT LEG/ANKLE. THE ONLY WAY TO WALK WAS WITH CRUTCHES. SO HERE I'M WITH A BUM LEG WITH MY TWO BOYS, 10 & 11 TRYING TO AND SUCCEED ON LAUNCHING THE BOAT. I WAS NOT GOING TO PASS UP A 84 DEGREE DAY IN LATE OCT. NOW IT BETTER BE WORTH IT. WENT STRAIGHT TO M & M POINT AND STARTED TROLLING WITH THE DOWNRIGGERS IN DEEP WATER. SEEN SEVERAL BIG SCHOOLS OF FISH ON THE BOTTOM OUT IN FRONT OF M & M, 22' AND CAME UP WITH ONE 6 LB. WALLEYE AND TWO 5 LB. WIPERS. HAD MY BOYS REEL IN THE FISH AND OPERATE THE DOWNRIGGERS. I JUST SAT THERE AND ENJOY THE AWESOME SUNNY DAY. REALLY ENJOYED THE DAY. HAD A BUDDY OUT ON THE LAKE AND GOT ON THE RADIO AND HE HELPED ME WITH THE BOAT WHEN WE LEFT. FISHED FROM 2:30PM. TO 5PM. INJURY WAS FROM FERTILIZING THE LAWN STEPPING INTO A HOLE. BUMMER. MARK.

October 19, 2003 - Cheney - Oct 18th & 19th. One word for the fishing on Cheney this weekend??? BAAAAAD!!! Any how it was for me. Well, I managed to catch one lousy perch all weekend! Sat the water was 60deg , today it rose to 65 deg. there was some wind sat, but not hardly a breeze for sunday, I found massive schools of fish, They were in all the right places.. I trolled, I spooned, and THen I trolled some more... over and over and all around! I had a hit, after an hour or so of trolling.. but I missed him! So.. I had to resort to the worse thing I could imagine!!! Nightcrawlers. I put one on my little rod and put it on the bottom. It sat there and sat there! Finally a small breeze pushed me over a large school of Perch, and after a while, one lousy perch got hungry, and I caught him. He was about a half pounder. But hey... The weather was Awesome, The lake was magnificently beautiful, The sun was nice and warm, and I managed to regain some of my fast fading Tan!...MIKE E.

October 16, 2003 - Tackle Comments - Last Sat I had two guys come in from Tulsa to fish for the big stripers & wipers. Unlike Mike E, we did not leave when the wind came up. In retrospect, we should have, but I did not want to disappoint my guests. We only caught 2 whites and a very nice crappie from the shelter of the marina. I felt the next day, with much less wind. was going to be much better, but it was not. We saw fish in large masses but could not get a bite! We had a worm on for at least 2 hours untouched! Can you believe that!!!!!

On the subject of tackle ... I was introduced to quality tackle 20 years ago from a guy that I worked with in a iron foundry that once was a guide on Beaver lake. He let me fish with his custom made rods and it changed my life as far as fishing goes. It can be hard for people to justify the high price, but for me, it goes along this line. Every time I go out, it will cost me $40 to $50 for all the various expenses. If I am out for 4 to 8 hours and during that time I can enjoy the experience more( and maybe set the hook a few more times) with a $200+ rod, then I think the rod is easy to justify!

I have a few of the very first 50 million modulus rods ever built, and they are over 15 years old! I still use them once in a while, but I fear I may break one and they are getting to be a collectible item. I also like a good quality reel, but mainly for the quality of the drag system. You never know when the fish of a lifetime will get on and I want the best chance of getting it in the boat.

As Mike E has reported, I mainly fish with Loomis and St Croix. We have more than one Falcon rod in our collection and my wife is very happy with her's. I have one that I really like because it is a hand made ultra light with a Tennessee handle, and to my knowledge, there are only about 12 in existence. I feel that they are a good rod for the money but, I am sure that the $10 check I sent to St Croix for a new replacement rod will not be honored at the Falcon factory. ( It costs $15 to replace a broken Loomis) In general, I feel that a St Croix feels better than a Loomis, but G. Loomis makes some very application specific rods that I absolutly cannot do without! Yes, I have broken a few rods, but I fish with some of the lightest rods every made and they are very thin walled and very brittle so they can snap easily. I enjoy the extra sensitivity of the high performance graphite and will accept the occasional breaking of the rod.

And last, but not by any means least, THANK YOU Mike E for the very kind words and I want you to know that I REALLY appreciate the fishing knowledge you have shared with me!!! Chris Owen

October 16, 2003 - Kanapolis Seep Stream - Used Rapala F-3 in brown trout & a Strike King Bitsy Pond crankbait to acquire limit of trout. Others used velvetta cheese, salmon eggs and various shades of Berkley power bait. Saw at least 6 others leave with their limits. tight lines. walt
October 16, 2003 - Cheney - WINDY. FISHED 4 - 7 PM. MUST HAVE TROLLED 6 MILES. COULD NOT FIND ANY SCHOOLS OF FISH. TROLLED M & M HEAVILY FROM 4 ' UP TO 25' WITH NO LUCK. WENT TO WESTSIDE WERE IT WAS NOT WINDY. CAUGHT ONE 6.1 LB. WALLEYE AND THAT'S IT. THE SMALLEST WALLEYE I HAVE CAUGHT THIS YEAR WAS 4 LBS. I WONDER IF THERE'S ANY YOUNG WALLEYE IN THE LAKE? MARK.

October 14, 2003 - Tackle Equipment - ALL THIS TALK ABOUT TACKLE. MY TURN. I'LL MAKE IT SHORT. I HAVE A BUNCH OF THAT EXPENSIVE EQUIPMENT. JUST ASK MY WIFE. "SHE'S NOT HAPPY" OTHER THAN MY 1999, 18' SYLVAN I LOVE, EQUIPMENT DOES MAKE A DIFFERENCE. FROM THOSE ELECTRIC DOWNRIGGERS TO MY BRAND NEW ABU GARCIA 6600. BUT YOU KNOW CABELA'S GAVE ME TWO FREE "CHEEP" 8'-6" TROLLING ROD AND THOSE ARE FANTASTIC ON THOSE DOWNRIGGERS. I HAVE TO MENTION MY GARMIN G.P.S. WHAT A TOOL. LAST FRI. WHEN I FISHED CHENEY I WENT OVER A SCHOOL OF FISH AND MARKED IT WITH THE G.P.S. AND WENT BACK AND FORTH. NOW THAT NEW F-150 4 X 4 I HAVE IS A DIFFERENT STORY. THANK GOODNESS JOE CONKLIN HAS THAT FREE CAR RENTAL. NEW TRANSMISSION, HORN,RADIO, BACK WINDOW SEAL,GEAR SHIFT JUST FELL OFF ONE DAY THAT REALLY UPSET THE WIFE, CAB STEPS, ENGINE MOUNTS, TWO DEFECTIVE GOODYEAR TIRES, RUST ON THE REAR TAIL GATE. NEW TAIL GATE LOCK TWICE, YEA, ALL IN A ONE YEAR 17,000 MILE SPAN. SO MUCH FOR MAKING IT SHORT. WAIT A MINUTE ONE MORE THING. I ORDERED IT WITH A TRAILER TOW PACKAGE AND PAID FOR IT. TWO MONTHS LATER GOT A LETTER FROM FORD SAYING THEY DID NOT PUT THE HEAVY DUTY RADIATOR IN AT THE FACTORY. WHAT A JOKE. IT HAD TO BEEN MADE FROM SCRATCH. MARK.
October 13, 2003 - Reply to Mike E. - I would like to suggest to Mike E and everyone else out there about another rod that is as good as a Loomis and BETTER then St. Croix in my opion. It is a Falcon rod. I own five of them and they are wonderful!!!! They run between about $65 and $125 depending on the style you are looking for. Zeiners also carry a good selection of these rods. They are made in Broken Arrow Oklahoma so they are made in the good ol' midwest. They are becoming very popular on the BASS circuit. Pro's like Clark Wendlet and Mark Davis have used them for years. They are probably the second best selling rod in Texas next to allstar rods. I have heard that stuff for along time about how the rod doesn't make a difference. Believe me it makes a BIG difference (that and the person using it) Expensive tackle is well worth the money. Would you rather drive a YUGO or a Z71 pickup? Theres that big of difference in tackle. Reels are the same way as rods (I live and breath shimano's paired with falcon rods) but that's a whole nother story. Mike E is right on the money!! Try a falcon, you will love it. bossman
October 12, 2003 - Tackle Comments - I learned something this year. My friend Chris, told me at the beginning of the season this year, that tackle does make a huge difference in catching fish. I just chuckled at this because I have almost always had no problem in the fish catching dept. When I say tackle, I am talking Fishing Rods. You see, Chris is absolutely positively SOLD on the idea that the better the rod, the more fish you can catch! I firmly disagreed with him, and he suggested I take the test. Chris loves his Rod and Reel collection. He used only the very best money can buy! I mean Rods that cost over $200! Well, I honestly had never even imagined using any fishing pole that cost more than $39.95, my whole 42 years of life! I just couldnt see spending anymore money than that for something I would probably break and soon have to replace! ( and yeah I managed to break one of his $200 loomis! but he managed to break 3 or 4 himself! The company does replace them!!) One fine day last spring Chris and I went to El Dorado lake Walleye fishing. He handed me his ultralite St croix 2-6 lb 4' Rod equipped with a deadbolt reel. He said try this. I put on a jig tipped with a Large Night crawler and lowered it to the bottom of the lake. Shortly thereafter the tip went down, and I grabbed it. WOW! the feel of that fish on the other end was exciting! Nice walleye after Nice Walleye I caught using it. I also had my 6' Walmart Rod with 8 lb test and a big Center drag reel right beside the ultra lite. I caught like..2 fish on my tackle, and SEVERAL on his. Yeah there is a big difference. Next trip he handed me his Loomis Rod. WOW that thing made me a believer. I could feel every little tap on the other end. During the summer he let me use several of his Loomis and St Croix rods. Each time, it was harder and harder to hand them back to him. Especially spooning on cheney for Wipers and White Bass. and Perch. We definately caught our share, and I honestly have to say THANKS CHRIS for an experience I would NEVER have had if it werent for you!, and I have to say YOU ARE ABSOLUTELY RIGHT!!! TACKLE MAKES A HUGE DIFFERENCE!!! Now its just the patience to save up to pay for the high priced tackle, but.. I truly do believe they are worth every penny! Or every HUNDRED DOLLAR BILL! haha. Go to Zeiners and buy a St Croix rod. He is a dealer here in the city, and has a nice selection. If you have never used a Loomis or St. Croix, you're in for a real treat! MIKE E.

October 11, 2003 - Cheney - 10:30 am, it was sprinkling and the lake had just a little chop. It was 65 deg, and WET. I ran over to M&M caught 1 perch, and 3 Wipers. all about 5 lbs. (perch was 1/2 lb.) Then it hit. The cool front came in and moved out the rain, and brought high nw winds. Water started pouring over the nose of my boat so.. I left. Was the short 45 min on the water worth it? Oh Yeah! Anytime I can catch a few big fish on ultra lite, in a short time period, its worth every second. Mike E.
October 10, 2003 - Cheney - FRIDAY. HAD TO TRY IT OUT DUE TO MIKE E. RIPPING LINE REPORT. FISHED 4PM. TO 7PM. WENT STRAIGHT TO M & M AND FOR THE FIRST TIME TRIED MIKE'S RISTO RAP. NOW ZEINERS'S ONLY HAD THE NEXT SIZE SMALLER LEFT OF THE RISTO RAP AND I TRIED ONE WITH A SASSY SAD WITH IT. I GOT REAL LUCKY AND TROLLED RIGHT TO A SCHOOL OF FISH ON THE BOTTOM ADJACENT TO A DROP OFF. AND WHAM. GOT A DOUBLE WHITE BASS. I HAD ONE PROBLEM. MY RISTO RAP WOULD NOT GET DOWN TO THE 19' DEPTH I WANTED. EVEN AT 5 MPH. SO I PUT THE DOWNRIGGERS DOWN TO GET MY OTHER TYPE OF BAIT DOWN THERE AND WHAM MORE WHITE BASS. IT SLOWED DOWN SO WENT TO THE WESTSIDE AND NO FISH. WENT BACK TO M & M AND WHAM. MORE WHITE BASS. ENDED UP WITH NO BIG WIPER OR STRIPERS. DID COME UP WITH 3LB. STRIPERS AND A FEW SMALL WIPERS. FINAL CATCH WAS 12 BIG WHITE BASS. ONE 6.1 LB. WALLEYE. THANKS MIKE FOR THE INFO. I NEED BIGGER RISTO RAPS. WERE CAN I GET THEM? I MIGHT CALL CABLEA'S. OR I'M I WASTING MY TIME? MARK.
October 9, 2003 - Cheney - I only managed an hour this evening, but it was an hour I will not soon forget. I was on the water @ 6pm, and it was GLASS. I was expecting High water because of yesterdays 14 hours of rain, but the lake hasnt risen much. Anyhow not yet. Amongst the MILLIONS of Gulls, and still water, This evening was beautiful. I caught 4 fish, with my perch colored Kast master. 3 very large White Bass, and one spectacular 10 lb Wiper. Of course it was on 6 lb test and Ultra lite Rod & Reel. I had to follow her a bit with the trolling motor, but I managed to land her and she was a beauty. It was one of the most beautiful evenings I have seen on the lake this year! AND>>> once again, Thanks everyone for STAYING HOME during the week and letting me have the whole lake to myself! MIKE E.
October 5, 2003 - Respond to Outdoor Channel - HEY, THANKS FOR THE HEADS UP ON THE STRIPER FISHING USA SHOW ON MONDAY NIGHT FISHING ON THE OUTDOOR CHANNEL (SATELLITE). JUST GOT MY SATELLITE AND REALLY ENJOY MONDAY NIGHT FISHING. DID NOT KNOW STRIPER FISHING USA WAS ON. THAT'S MY KIND OF FISHING SHOW. LOT'S BETTER THAN THAT SHELLY & COURTNEY FISHING SHOW IF YOU KNOW WHAT I MEAN. GAG ME. WHAT A BUNCH OF WANT TO BE FISHER LADIES. ONE SHOW SHELLY WAS WEARING A MOSQUITO BONNET WHILE FISHING IN ALASKA. WHAT A JOKE. GOT TO GET OUT TO CHENEY AND TRY FOR THOSE STRIPERS MIKE E. BEEN RIPPING LINE ON. MARK.

October 5, 2003 - Lake Wilson - After a summer of lots of surfacing fish they are finally starting to hit bait like they should. The stripers are finally slipping into a fall pattern! They are still surfacing at times but not as predictable as before. The next week or so should really turn them on to the bait bite and the Lucas park area should be HOT!! We are catching most of our fish in 40 feet of water on live shad. Lots of nice whites are being caught in the old swim beach area. Don't forget Monday nights at 9 AM Striper fishing USA on the outdoor channel. The first show was last Monday and I thought it was great. There will be 5 more different shows over the next 5 weeks, don't miss it. Go to www.fishnsba.com for more info.
October 5, 2003 - Cheney - Little late in posting this report. Was on the lake by 12:45pm with a good friend and his 11 year old daughter with hopes of hooking up with schooling whites and wipers. Sky was mostly cloudy with occasional sunshine and wind was about 10mph from the west creating a good walleye chop on the water. Did not spot any activity on M&M point so we opted to start at Wichita Point. We were casting Storm Blue and Silver 3" Holographic Wild Eye Swim Shad and occasionally a 3/8 oz Kastmaster spoon. Encountered a school of whites/wipers (1 - 2lb) at about 1:30pm. Action lasted about 30 minutes and we landed several fish. Friend's daughter landed couple of nice wipers on her own which in my books, justified the expedition. Requires no special talent. Just cast and reel. School moved on and action slowed with just an occasional white or wiper but we exercised patience and perserverence and continued to fish. Finally, the schools moved up on Wichita Point about 6:00pm and the action was non stop. Friend's daughter landed more nice whites & wipers plus a bonus fish. Her bonus fish was a 22" Walleye which inhaled her 3" Blue and Silver Wildeye shad. Alas, the fun came to a close as the sun was quickly setting and we had to leave.

Don't know how many we caught as we didn't keep count and practiced catch and release with exception of the Walleye. It was a great day of fishing made perfect by watching an 11 year old catch a really nice Walleye and tangle with whites and wipers.

Best time to go fishing is whenever you can. Take a kid fishing when opportunity presents itself. You'll never regret it.

Don't count on the gulls to lead you to the fish. Never saw a single gull arrive when the schools appeared. The gulls are just one possible tool you can take advantage of to locate schooling fish but don't bank on them. Mr. T

October 4, 2003 - Cheney - Lake was extremely calm - like glass - few gulls around. We fished the west side from about noon-3:30. Trolled, used worms, shad, lures, spoons, you name it, we tried it - no bites. Locator showed lots of fish, but they just were not biting on anything.

October 4, 2003 - Cheney - Arrived on the water 1:15 pm. Went right out off of M&M, and put down the 3 way. about 15 seconds later, WHAM! Line was buzzing off the reel, then all went limp. Yup another monster broke off my lure. I started reeling in the sassy shad, and Wham again! Landed a 5 lb Wiper. 5 minutes later, I landed a 17 lb Striper, then a 19 lb Striper. These fish were schooled up on the bottom along my favorite little ridge, approx 50' long and the school was approx that long + 75' wide. Needless to say, there were alot of fish in the area. No wind, so I decided to spoon. Yeah, once again I had a fabulous day. I have no idea how many Wipers I caught, I kept 10 enormous White bass, and 2 25" Wipers and threw everything else back. I only caught the 2 Stripers, cause I quit trolling. I imagine I landed 100 fish from 1:15 to 6:30 pm. What a great day! lets see what tomorrow holds! MIKE E.

October 3, 2003 - Neosho SFL - Weather: Rainy and overcast till noon; Water Temp. 60.5 A.M. to 62 P.M.; Water Color: Stained, Lake being drawn down

Lots of Largemouth taken on Jr. Zara Spook (Blue/Silver), Small Black/White Poes crankbait and Black/Blue Bitsy Bug Jigs. Fish were relating to rocky flats next to the steeper drops. Most fish came out of 2' of water. Fun lake to fish! Bob Schwalboski
October 2, 2003 - Kingman SFL - Went there Wed the 2nd. Got to the lake at about 5:30. Fall fishing is in gear and the bass are ready for you. I was on shore so I couldn't get to where I wanted. But the bass are jumping. Saw some very nice bass jumping in the lily pads farther from shore. Some of the bass would probably be in the range of 2-3 pounds. If you can get a boat or some waders I would suggest getting out in the lily pads. I had three, but lost them all due to the lily pad stems out of the water. Saw one guy land one bass and I believe he was using a plastic frog. Left at around 7:30. Dominic
October 1, 2003 - Cheney - Have a question on sea gulls and big pelicans at cheney. why during summer do we not see these birds around the lake in kansas? then when autumn and fall sets in they show up? is this a migration issue? also, are both of these birds have off spring in the same area in kansas during this season? thanks.
September 30, 2003 - Cheney- 9-27-03
largemouth fishing
fished from daybreak until 1pm
several 1 -2 pounders nothing over 3 pounds
spinners to pig&jigs
lake level is down and moss is alot less.
lake is getting alot of fishing pressure.
September 28, 2003 - Cheney - on cheney it was a beautiful day on the lake. in the morning anyway. the sunrise was awesome and the light highlited a flock of gulls on the west side as they took wing. fishing was a tad slow for what we were doing. 1 white bass. 1 gull (yes, the kind that flies) and a lure I lost on thursday was boated. all were released except for the lure. caught the gull on a rogue deep diver. had just one hook in beak and the bird was able to release itself once he was able to relax. first bird i ever caught. as for large fish for the summer the biggest was a 26" walleye caught off the dam in early august at cheney. also landed a 7# channel cat. and some 21" wipers.
i will possibly try somemore today if the winds cooperate. happy fishing all.

September 27, 2003 - Wellington City Lake - Caught on September 25th in the evening: Channel Cat: 3 lbs. along rip-rap on the new dam. Hit a spoon with shammy trailer. Largemouth Bass: 4 lbs. along rip-rap on the new dam. Silver/green Rattle Trap.
September 27, 2003 - Cheney - RESPONDS TO FALL/WINTER FISHING AT CHENEY. I PERSONALLY HAVE BEEN A BIG "ZERO". AT THIS TIME OF THE SEASON. NEVER REALLY SPENT TIME OUT ON THE LAKE TO FIGURE OUT THE FALL FISHING PATTERN. I REALLY TAKE UP N.F.L. WITH MY CHIEF'S AND CUT/SPLIT FIREWOOD FOR MY WOOD BURNING STOVE. KIND OF LIKE A BEAR HIBERNATING. ANY SUGGESTION I WOULD LIKE TO HEAR ABOUT IT. GET A NICE LATE NOVEMBER DAY WITH THE WEATHER SUCH WOULD NOT MIND HITTING THE LAKE.
...
IF YOU CAN REMEMBER BACK IN THE WINTER OF 2000 WHEN THE LAKE FROZE UP SOLID. THE ICE FISHING UP ON THE NORTH END OF THE LAKE WAS EXCELLENT. MANY, MANY WHITES/WIPERS, BIG AND FAT FULL OF SHAD THAT WAS THE YEAR SOME OF THE SHAD DIED DUE TO THE EXTREMELY COLD WEATHER, BUT FUNNY WE CAUGHT NO WALLEYE. THAT WAS EXTREMELY FUN IF YOU DID NOT FREEZE. IF THE WIND WAS UNDER 10 MPH. THE WEATHER WAS QUITE NICE OUT ON THE ICE. ANYTHING ABOUT THAT AND IT WAS COLD. MAKE THAT WIND UNDER 5 MPH. IT CAN REALLY GET COLD OUT THERE. MARK.
September 26, 2003 - Cheney - I fished Thursday evening, started around 6pm, there was a little chop on the water as the southerly breezes blew across the lake. I instantly noticed the huge flocks of Sea Gulls flocking off M&M and Northward to Wichita points. I think I was just a little too late. I could see some fish boiling under the birds in the distance, but by the time I got there it was over. I piched a spoon, but nothing. I went on to Wichita and once again, I was too late. SO... Trolling it was, and Trolling proved to give me plenty of late evening action. I stopped by Zeiners over my Lunch hour and bought some of his $3.99 Risto Raps... THANKS!! I was so glad you guys found some!!! The shad color is the one I have had most success with for the last 3 years, and I was completely out! So.. I started trolling, and Wham! 2 fish almost instantly! one nice 5 lb Wiper and a 2 lb White Bass. This action continued for an hour and a half, till the sun dipped under the clouds and over the trees. I caught several nice Wipers and Huge White bass! almost each run i pulled in 2 at a time. THey were in shallow water over a 7' hump off M&M. Once again thank you everyone for staying home during the week! It was nice to have the whole lake to myself!
Mike E.
September 26, 2003 - Cheney - I have been keeping an eye on the striper/wiper fishing at Cheney. I am going to try to get down there this fall. How far into the fall does the fishing last? I was wondering if it was any good in late October and November?
BTW, I have used Mike E's three way rig to catch crappie and white bass in NE
Kansas. I just use a smaller (2") shad ahead of the Risto Rap. Has anyone
tried any of the Storm Wild-eye Swim Shad lures for this rig? On my next trip
to the Gulf of Mexico, I am also going to try to use this rig for saltwater
fish. Using different size soft baits ahead of the Risto Rap it might just
work for flounder, redfish,etc. Email response please
September 24, 2003 - Cheney - Hey everyone, Mark listed his big fish for the year, and I am really interested in how everyone else has done this year on Cheney. My Largest Wiper a big 15 lb Female, also in my boat the largest Striper was caught by Terry, it was 26lbs, My largest was a close 25 lber. I landed a 49 lb Buffalo, I weighed what I think was my biggest White Bass, it was 3 lbs. Channel cat was 19 lbs All these fish were caught Trolling with the 3 way rig. I took pictures of 48 Stripers, and I caught several more that I couldnt take pics of cause I didnt have any film. The Wipers were not quite as numerous this year for me, as last year, but still caught many of them up to 10 lbs. Most being 3 to 8 lbs. My biggest Walleye was 8 lbs., and I did not catch very many of them at all! Maybe 10 or so all summer. Please respond, There are plenty of us who would like to know how everyone did. Thanks. MIKE E.
September 22, 2003 - Cheney - Sept. 20 Very windy day on the Lake and very few boats out. Fished the west side around Handi-cap Jetty to the Sail boat Cove (trolling and drifting) Nothing hitting the 3 way or the firetiger shad raps so tried drifting with crawlers. White perch were pesky and we took over 20 small ones out of the Lake. My brother Gary did catch a Walleye close to 4# on a 1/4 oz. pink lead head with a crawler while drifting.. No sign of Wipers or stripers in that strong wind on the west side. Ken from Dodge City
September 20 and 21, 2003 - Cheney -WOW! Thats what I have to say about last weekend on the lake! Saturday Chris & I fished from 1pm to dusk, and we had a ball! We just spooned, and it proved to be an exciting day for ultralite spooning action. We would find large schools of fish, and anchor over them and catch them till they moved out, then do it all over again. Sunday I went alone, and caught up with Chris & Mike and we did it all over again. THis time, about an hour or so before dark, the water EXPLODED! Fish were boiling everywere! all around us. Very large White bass and Wipers had the shad up to the surface and they were pounding them! So were we! In an hour I caught 23 fish from 1 1/2 lb whites to 9 lb Wipers. If you have never caught a big Wiper on ultralite, I truly suggest you try it. You may never want to troll again. We stayed out at the edge of the school and threw our spoons out to the middle of them, let it sink to the bottom, jerk it up twice and had a fish everytime. It was awesome. chris said he had never seen fish school like that before, and now he cant wait till the weekend to do it again! TRY IT YOU WILL DEFINATELY LIKE IT!! MIKE E.
September 20, 2003 - Cheney - (Sept. 19) What beautiful weather to be on the lake! Where are all the fishermen and fisherwomen?

Was on the lake by 10:00am (was pretty chilly) with hopes of finding Walleye on the flats or points but alas, no Walleye yet. But!.......schools of Whites and Wipers were busting shad like crazy from about 1:00pm thru 5:00pm. Had our best luck Casting Storm 3" blue/silver and 4" pearl white sassy shads into the surfacing schools. The fish all ranged from 1lb to 2lb and what fun, especially on an Ultra Lite rod and reel. It was fast & furious as the schools did not stay on the surface very long and moved quickly. My partner and I did not keep track of how many fish we caught (that's not what it's all about) and practiced catch & release on all fish we caught. I do know we caught a bunch as my arms and shoulders were somewhat sore last night from all the casting and reeling in fish.

Requires lots of patience and watch for numerous sea gulls diving to the water as an aid in locating those schooling fish. Our outing yesterday indicated most of the afternoon schooling activity took place over the flats on west side of M&M point but......who knows where the schooling will take place tomorrow or day after. Just pay attention to Gordon's advice on the web site and he'll get you in the general vicinity.

Still waiting for the Walleye to move up on the points and flats. You avid Walleye enthusiasts keep us posted.

Always remember.........the best time to go fishing is whenever you can!

Mr. "T"

September 17, 2003 - Reply to Mike E's posting - The biggest state record for white perch in the USA is from Maine at 4 lb. 10 oz. The next biggest is from New Hampshire at 3 lb. 11.5 oz. They have been in Cheney Reservoir since 1992. Does it look like they are going to make five pounds? Gordon Schneider, Fisheries Biologist, Kansas Dept. of Wildlife and Parks
September 17, 2003 - Reply to Mike E's posting - CHENEY LAKE, RESPONSE TO MIKE E. REPORT. HAVE NOT FISHED FOR ANY WHITE PERCH AT CHENEY. I CONTINUALLY READ REPORTS ON FOLKS CATCHING HUGE BUCKETS FULL OF THESE FISH THAT KANSAS FISH AND GAME ARE TRYING TO CONTROL OR EXTERMINATE. I'M HAPPY FOR ALL THAT ARE TAKING ADVANTAGE OF THE EXCITEMENT OF THIS ACTION. THIS SUMMER FOR ME HAS BEEN THE BEST TO DATE ON SUCCESS ON BIG STRIPERS AND WIPERS. THE PROMISE OF HEAVY STOCKING OF WIPERS THIS YEAR AND UPCOMING YEARS TO CONTROL, EXTERMINATE THE WHITE PERCH POPULATION WILL PROVE THAT WIPER FISHING AT CHENEY WILL BE VERY GOOD IN THE FUTURE. I DO HOPE FISH AND GAME CONSIDER STOCKING BACK INTO THE LAKE STRIPERS. 95-98 PERCENT OF ALL THE FISH I CAUGHT THIS YEAR WERE RELEASED BACK TO THE LAKE INCLUDING THE BIG WALLEYE'S I WAS LUCKY TO CATCH. MIGHT GO OUT A FEW MORE TIMES THIS FALL/WINTER. GOOD LUCK TO ALL ON FALL FISHING AND MANY THANKS TO FISH AND GAME ON THERE STOCKING PROGRAM AT CHENEY. MARK

NOTE: JUST A NOTE TO REPORT ON THE (BIGGEST FISH) I CAUGHT OUT OF MY BOAT FOR 2003.
STRIPER, 17 LBS.
WALLEYE, 7.2 LBS.
SHAD, 12" (SNAGGED)
WIPER, 10 LBS.
ALL ONE EACH FROM JULY TO THE END OF AUGUST.
September 16, 2003 - Wilson - With the rains of last week and the cooler temperatures the fishing should be picking up faster than it has but those fish do what they want and patience has never been one of my virtues. We are still catching 4 to 6 lb. stripers while surfacing early and late in the day on bucktails and topwater plugs. The down rigger people are doing fair in the lucas park area running bucktails also. This coming weekend will be the first National Striped Bass Assoc.& Kansas Striper Assoc. tournament on Lake Milford. with Thunderbird Marina as our host, we are hoping for a great turnout and have several teams coming from as far away as the Carolinas, and Virginia. This will be a hybrid/wiper event and a qualification tournament for NSBA for more info. go to www.fishnsba.com http://www.fishnsba.com or for Milford info. go to http://www.maddjackstriperguide.com/nsba.html I have been getting good reports from Milford on the Wiper fishing with Wipers up to 14# being taken and lots of 4 to 7# wipers also being caught. I for one am looking forward to this tournament as it will finish out the year for us Kansas qualifiers. Some good ole boys from back east beat me on my own lake last May and I am hoping I can return the favor! No matter what I plan on having a great time. When you get that many good fisherman on one lake you wouldn't believe the fish stories, It's a blast.
September 15, 2003 - Cheney - Hi all, Havent been doin alot of "BIG FISH" fishing lately, I have really been into the Ultra lite action. I have been on the lake 4 times in the last 3 weeks, and I think I have enjoyed my Lite action fishing even more than when I trolled for the BIG Stripers. It has really been a totally different pattern this year. Spring through mid july proved awesome for HUGE Stripers, and August to now has been fantastic for ultralite spooning over massive White perch and White Bass beds. I have caught HUNDREDS of Perch thisyear, and Yeah, I really have enjoyed catching every one of them. Sure, I still enjoy the Line ripping action of a nice Wiper or Striper, but Sitting over a huge bed of fish yanking them out one after the other just as fast as you can pull them out has something to say also! ITS A BLAST!!! and... with the price of GAS, Its also extremely ECONOMICAL! Just takes a little battery juice and a trolling motor for a day of extreme pleasure. I got on the web last week and looked up White Perch data... I found they completely double their population in a 3 year period, and they LOVE MUD FLATS.. does Cheney have Mud flats??? HA HA the whole dang lake is a mud flat. So... say theres 10 million perch now... 3 more years 20 million. they grow about the same as White Bass.. up to 5 lbs or so. And they fight as good as a large White Bass too. I fished Sunday from 3 to 7pm and caught a Hundred or so out on the Refuge. I spooned everyone of them, and had a great time. Try it youll Like it.. I hate doing it, but I kill everyone I catch. I have a nice flat nose on my boat, and they land extremely hard on it and fall lifeless in the water. Sounds cruel, but I think the birds appreciate it as well as other predatory fish. Probably wont dent the population, but it cant hurt! Take care, MIKE E.
September 13-14, 2003 - Milford - Had our local group catfish tourney last weekend at Milford. Great year! First place was 25lbs., 2nd was 22lbs,and 3rd was 10.5lbs. Caught a few white bass defore the tourney and some nice wipers, one by another boat of 13lbs. Vance Stirn,Tescott
September, 2003 - Shawnee State -me and the wife and kids been out camping off and on all summer at the shawnee state fishing lake this year and i guess better late than never to report my catchings. i have found on the lake thatthe fishing is better on the east side of the lake. since i primarily fish for channel cat and flathead catfish then that's what i will report on. Using chicken liver i have caught fish in the 1 - 2 pound range. now using blue gill i have caught cats and flathead in the 5 to 20 pound range. just a thought and note..... is there anything we can do about the idiots out there who race there atv's around the lake and spinning there tires to throw gravel on peoples campsites at all hours of the night? there is also another group of people that go around the lake throwing packs of firecrackers in camps. i realize the shawnee state fishing lake is open to the public at no charge however it is a fishing and camping lake and not the place for stupidity. hello people can get seriously injured. take the "party" elsewhere. thank you. Jason Porter taysteebread4u@yahoo.com
September 7, 2003 - Cheney - Sunday 9/7 David and Pat along with Pat's grandson Scott caught a few White Perch. The grand total was 346 so maybe it was quite a few. Several of them were big enough to become supper. I would say that makes for a good day on the lake! Chris
September 6, 2003 - Cheney -Weather was great at Cheney for drifting Saturday afternoon. Throw net provided plenty of shad for bait. Drifted between Wichita Point and Refuge for a couple of hours. Wife caught a 7.5lb channel cat and a two pounder. I caught a 4lb channel. (she always catches the biggest fish!) Anyway--beautiful day and had a good time. Tom and Michelle
September 5, 2003 - Cheney - 7:30AM TO 1PM. HAD A CHILLY MORNING. 60 OUTDOOR TEMP. BUT A GOOD DAY. FISHED ALL OVER THE LAKE. CAUGHT ALL FISH ON WESTSIDE. CAME UP WITH A 9.9 LB. STRIPER, ONE 6 LB. WIPER AND SEVEN WHITE BASS. NOT A BAD DAY. LOTS OF ANGLERS OUT TAKING ADVANTAGE OF A BEAUTIFULLY DAY. MARK.
September 1, 2003 - Butler SFL - Took the boat out again for a spin... made sure I had my tools and an actual anchor... That sounded good enough to me! Well it wasn't! I get on the water put on the trolling motor and it didn't start up.... I tried the second battery and still didn't work! When I got to my dads we took apart the motor and found out that the switch was messed up. It was a tiny little box that had two metal prongs in it and they wouldn't make contact to complete the circuit. Luckily, I got it fixed.

So I had to oar around again, which I don't mind the exercise, but I would rather fish. The rain rose the water pretty good and made the weeds a bit scattered and I knew what I needed for lure choice, but I didn't have it. Topwater was the key when I got there. Few other fisherman. One was using a chartruese spinnerbait and two others I saw using topwater which I knew one of them had a white frog and that is just what I needed. I wanted to cast on top of those weeds. I tried a senko, but no luck this time. I caught one bass off the lucky craft lure. I try to give only a few lures confidence per trip. I think I should have tried a worm with the sinker pegged to go through the weeds that are tough to go through.

Didn't get to fish as much as liked, but was nice to get out before my trip.

Dominic
September 1, 2003 - Cheney White Perch Frenzy - Sat 8/30 was a MISERABLE day to be out on the lake, but the fishing was good for Pat Sackett. He took first place with about 180 fish. The fish were caught out in the refuge area in 13 foot of water. The team of Pat and two of his friends took a grand total of 501 fish.

Congratulations Pat!!!
Source: Kansas Anglers like you. Send us a report.
Back to Current Reports
Reports for 2003 September - December | July - August | April - June | January - March
Reports for 2002 September - December | July - August | April - June | January - March
Reports for 2001 October - December | July - September | April - July | January - March
Reports for 2000 October - December | July - September | April - June | January - March
Back to Current Reports | Kansas Angler Home Page
Reports for Kansas | Colorado | Missouri | Nebraska | Oklahoma | Texas